Technology and local partnership –that's what Expedia is banking on in China
Expedia believes it can lend a strong dimension to Chinese domestic intermediaries' strategy to capitalize on demand for outbound travel .
ChinaTravelNews, Ritesh Gupta - The Chinese outbound travel segment is in the midst of an interesting phase, one that is marked by collaboration between top domestic OTAs and their global counterparts.
In this context, established foreign technology company, Expedia group offers an attractive proposition for Chinese online travellers due to its global reach, with a vast repository of international hotels and hotel content at its disposal. For its part, Expedia firmly believes that the blend of partnering with strong local organizations and capitalizing on its expertise in technology and hotel inventory, currently over 257,000 properties, is a strong one.
"The Chinese travel market continues to evolve," says Mieke De Schepper, VP Asia-Pacific at Expedia Lodging Partner Services.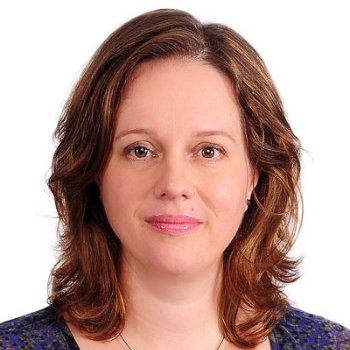 Mieke De Schepper , Vice President, Asia Pacific , Expedia Inc., Lodging Partner Services
And a major component of this evolution is the overall choice of travel products, and the way travel is sold and booked. Travel distributors need to be able to serve their customers across multiple channels, including online/ mobile and offline.
This is where an entity of the Expedia group's stature can assert its supremacy as the B2B partner, right from ascertaining what the Chinese traveller is looking for, and eventually how to ensure the conversion rate goes up for local hotel partners.
Not just there to extend reach
Mieke mentioned that Expedia is equipped with rich data, resulting from the sturdy analytics culture that the group is known for. The team minutely assesses the search and booking pattern, evaluating popular destinations, the sort of properties that are likely to be booked etc.
"Expedia lends a strong dimension in terms of what is being searched for, and what types of hotels are being booked," she says.
"We have some of the most talented engineers and analysts in the world, who manage the wealth of data our business generates, leveraging technology to increase the right demand to partners, building out customer behavior models to identify patterns and enhancing the consumer experiences across our sites," shared Mieke.
This ensures the group is presenting the customer with the right selection, in the right order, with the required context needed to make a purchase decision.
The reliance on a global OTA is also important for domestic companies considering the fact that these established companies have a robust IT structure, including offerings such as APIs, providing local partners access to its travel content via XML interface for integration into their own reservation system or website.
Mieke acknowledged the significance of speed, and mentioned that Expedia has top-notch technology and extensive experience in driving such local collaborations.
"Expedia has a wealth of robust data and insight, such as business intelligence and market analysis, that we share with partners to help them maximize their bookings," shared Mieke.
In addition to market insights from its affiliate network, the Expedia group's Hotels.cn, china.airasiago.com and Egencia.cn provide loads of travel data that translates into in-depth market analysis that the team learns from, and this in turn is passed on as knowledge on to partners and customers. The Expedia group produces proprietary reports specific to China including China Hotel Property Index Report and The Chinese International Travel Monitor (CITM).
"We are continuously looking at improving upon our operations. eLong's operations (Expedia Inc. sold out its stake in the venture to a number of investors including Ctrip.com in May this year) proved to be a great learning experience. We are constantly trying to understand what are customer looking for, what are our partners looking for," shared Mieke. "It is equally important for us to work with our international hotel partners to make them understand what can be attractive to Chinese customers." She added that this has direct impact on online reputation of any online hotel brand as Chinese travellers are quite savvy when it comes to writing online reviews.
As for how the team at Expedia works with local OTAs in terms of what to display varies from partner to partner. "It could be completely a partner's choice to what to display, but we do inform them about the sort of properties that can improve the conversion rate. We do partner and focus on optimizing inventory via apt use of deals, promotions, merchandizing etc. But there is lot of flexibility in the manner in which we work." Another area of expertise that Expedia brings is to how to improve the rate of booking for packages.
Collaboration – key going forward
Mieke acknowledges the fact it is incredibly tough even today for any non-Chinese company to set up and establish a venture in an independent manner.
There are so many intricacies that need to be understood. For instance, in the multi-device environment, Expedia is making steady progress in identifying a travel shopper, and serving them a relevant offer or content depending upon where they had left a certain device in their previous interaction. "The objective is to offer a seamless shopping experience."
But the situation isn't a straight forward in China for even mobile engineers and other specialists who are trying to craft an app or any specific application. For instance, a local specialist told us Chinese vendors' mobile handsets are mostly based on Android OS system. However they eliminate original Google services and replace as their own version of these services. Sometimes they also add features like iOS system has. And this means a company has to invest a lot more to make the app compatible with mobile vendors' hardware system.
Mieke, too, says it is vital to find a suitable local partner, and from there on one can build right mechanisms for brand awareness, and adoption of a service.
As for one of the group's venture that has a direct presence, Hotels.cn, china.airasiago.com and Egencia.cn, the company is making steady progress. "We are making sure our offering matches the behavior of the local traveller. For instance, we have introduced a voice search feature on our Android app. Plus, to avoid cumbersome experience of typing in information or words on a mobile, there is a dropdown menu to guide travellers in their search," shared Mieke.
The team makes changes on a frequent basis to ensure optimal user experience, combining the best of technology and travel options to help users search, plan and book their trips.
"There are over 2000 A/B tests done on a routine basis in a year across our group portfolio. This is where our strength is. We strive to lift the customer experience and conversion rate on an ongoing basis," shared Mieke.