The Evolution Of Car Rental In The Global Marketplace
09/11/2015
|
10:18:06 AM
|
中文
Needless to say, this involves considerable skill with some 40% of car rental (approximately €18 billion worth) now purchased online.
"You can have any colour you like as long as it's black" –Henry Ford, 1909
Needless to say, we've come a long way from that particular mind-set. In fact, every day we are surrounded by reminders of just how far the motor industry and its attitude towards the customer have evolved since the age of the Model T Ford! Nowadays, rows of vehicles of every size, shape and colour line busy city streets, sit proudly in front of suburban homes and motor along country and coastal roads.
Today, the industry listens to its customers and keeps a careful eye on trends related to safety, fuel economy and greener alternatives. The car rental industry is no different in this regard and has an almost symbiotic connection to the motor industry. The common thread being that customers increasingly expect their needs and preferences to be met at home and abroad and both industries are responding by tailoring their offering to succeed in the increasingly competitive international market place.
Needless to say, this involves considerable skill with some 40% of car rental (approximately €18 billion worth) now purchased online. Car rental retailers hoping to serve a truly international customer base need to pay very close attention to the linguistic, cultural and social differences of a variety of local markets in order to succeed. Customer expectations differ dramatically, not just between continents but from border to border. Those retailers who actively seek to understand the changing needs of their different customers, have the power to use this knowledge to build loyalty and drive revenue. As Einstein once put it, "In the middle of difficulty lies opportunity!"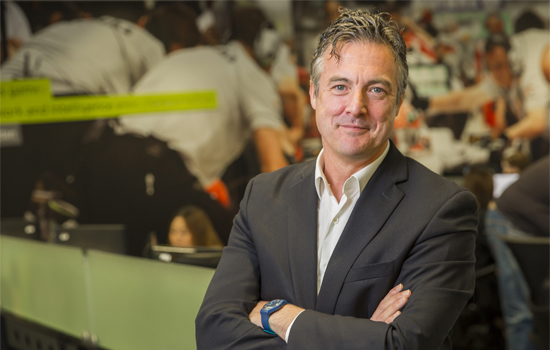 According to Brian Ingarfield, Chief Product Officer at CarTrawler, "Car rental retailers have been quick to respond to evolving market dynamics and customer preferences. By putting themselves in the shoes of their customers, retailers have been able to differentiate themselves in a number of ways and create a sustainable competitive advantage."
In conventional terms, market knowledge drives commercial success in meeting customers' needs. Either the right product is at the right place at the right time, or a potential sale is lost. But what does the "right product" mean when considering the global car rental marketplace? "This is where the demand-driven concept comes into play. Armed with that information, car rental retailers are adjusting their product and capturing additional value in the form of extra revenue and customer loyalty," says Brian.
"More often than not, our customers want an iconic vehicle for their American road trip," says Alex Wilson of Alamo in the USA. "In response to this, we make sure we have a substantial fleet of convertible Ford Mustangs which are in high demand. We also have the ability to confirm 90% of these bookings immediately – something customers increasingly value."
Using the same demand-driven approach, KingRentaCar, a recent addition to CarTrawler's car rental marketplace, are providing luxury and iconic rentals in some of the more glamorous European locations such as Monaco, the south of France and Switzerland.
"Prestige customers tend to be a lot more interested in the spec of the vehicle compared to the average car rental customer, so we make sure that our vehicles are top of the range and updated to the latest releases," says Matthew Allright, Managing Director of KingRentaCar.
When it comes to vehicle functionality, the leisure customer brings a whole new set of requirements and expectations to the mix. "They're travelling with their own sports equipment and demanding trunk space for golf bags and bikes and roof racks for surf boards and ski gear," says Päivi Salo, OKRentacar in Spain. "We've responded to this particular demand pattern by offering the Peugot Partner Van in golfing locations around Spain as well as in Majorca which is popular for cyclists."
The ability to work flexibly and respond to different market needs can give a retailer the competitive edge to create profitable niche positions. For example, in Asia, the differences in requirements between countries can be remarkable and retailers have responded to this. "Car rental customers in the Philippines and Indonesia tend to prefer chauffeur driven services, which aren't as popular in the west," says Brian Ingarfield. Added extras can be critical in influencing purchase decisions. "For example, Instant Cabs in India have developed a popular 'car with driver service' which is available to rent on a two hourly basis. Customers get the luxury and freedom of a private mode of transport but none of the hassle of navigating themselves."
According to the most recent Ford Motor Company's Annual Report, it is expected that increased demand for smaller, more fuel-efficient vehicles will continue in the mature markets of North America and Europe. This trend is confirmed by car rental suppliers who have witnessed strong demand in those markets for small-car offerings and for different reasons. According to Alessandro Tumminia of Sicily By Car, "Customers renting in Italy have a preference for small cars such as the SMART car as they're perfect for getting around the narrow streets of Italian cities."
Over in the UK, Nick Ravagnan, of Green Motion explains that they are appealing to environmentally aware customers wishing to reduce the impact of the CO2 emissions associated with their road travel. "We're also a popular choice for city rentals in London - where congestion charges and expensive parking apply. The recharge points for our electric cars act as a free parking slot."
According to StartUp America, guaranteed parking is one of the top three reasons for growth in the car sharing market. The other two reasons being convenience and cost savings. "The global marketplace is demanding a different type of car rental model that provides them with the benefits of a private car without the costs and responsibilities of ownership," says Ingarfield. "It's a demand-led business model and the internet is playing an important part as it enables ease of access to alternative modes of acquisition and consumption," he explains. "It has certainly become popular in some of the larger cities around the world and is a trend to watch - despite the current low usage."
Beyond the obvious vehicle and rental preferences, today's customers are demanding seamless retail experiences involving particular payment methods, merchandising layouts, trust certificates, and packages. This may be something as simple as facilitating payments using methods other than Visa, Amex and Mastercard, or finding a way to merchandise that match the preferences of the local population.
By systematically testing design variations and observing the users interactions with their website, online retailers can analyse user feedback to improve the performance of their website. "It's a different kind of demand-led process but still involves figuring out what the customer wants and giving it to them so that a passive browser becomes a valuable sales conversion," says Brian Ingarfield.
Above all, serving an international, mobile and culturally diverse customer base means tailoring the online user interface and product offering to local needs. "Ultimately, you want to make it as easy and intuitive as possible for customers to do business with you," says Ingarfield. "That means adapting to them, not expecting them to adapt to you."
Come and meet us at the TravelDaily conference in Shanghai on September 16-17, 2015 For more information, please visit www.cartrawler.com/china.