Home
>
Ground Services
>
Uber pours capital into Uber China while Didi-Kuaidi and allies plot war
Uber pours capital into Uber China while Didi-Kuaidi and allies plot war
Didi-Kuaidi is plotting with Tencent's CEO "Pony" Huateng Ma and Alibaba's chairman Jack Ma on how to take down its aggressively expanding rival- Uber.
In a show of support, Uber International will place a US$300-500 million cherry on top of Uber China's US$1.4 billion investment cake it received from Chinese investors, including Baidu, CITIC Bank and China Life Insurance, in its latest financing round.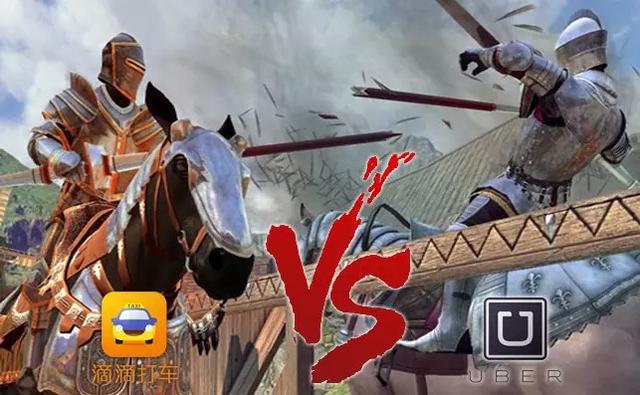 Didi-Kuaidi gears up for war with Uber
Baidu has continued to shower Uber with capital, with US$200 million reportedly invested in Uber's latest financing round, following a US$600 million investment in the end of 2014.
Fellow IT giants Alibaba and Tencent beat Baidu in entering the market with separate investments in Kuaididache and Didi Taxi before the epic merger of the two taxi apps. After the merger Alibaba and Tencent have lent their support to Didi-Kuaidi by blocking Uber from China's most popular social networking platforms under their control — the Weibo microblog and Wechat messaging app.
Didi-Kuaidi's founder and CEO Wei Cheng said when Uber approached Didi-Kuaidi with an acquisition offer six months ago. At the time Uber had an estimated valuation of US$50 billion, had billions in cash and total dominance of the US and European markets.
He said Uber threatened an "all-out war" at the time against Chinese rivals and boasted it would pump over a billion dollars in cash into the Chinese market to stir things up. By the second quarter of 2015, Uber has already spent over US$400 million in China and its founder and CEO Travis Kalanick had spent over 50 days in the country to better understand the local market.
Mr. Kalanick said he decided to set up Uber China as an independent local company because he found the chauffeur service in China to be completely different from any of its other markets.
China's chauffeur service market has three main unique characteristics.
First of all, unlike in the US where 61% of the drivers are working only part-time, Uber China 's drivers tend to purchase vehicles specifically to work as fulltime drivers which makes the start-up cost for Chinese drivers a bottleneck in supply.
Next there is a proliferation of illegal and unlicensed taxis on the market to compete with Uber and cause safety issues in the market.
Finally, China's mature taxi industry, with high per capita taxi usage and low cost, poses a threat to chauffeur service.
China's chauffeur market is estimated to have a potential of reaching RMB420.5 billion in scale making the Chinese market is a major frontier for Uber International. Uber predicts that Asia will overtake the U.S. to become the largest global market and Mr. Kalanick told investors in June that four out of the 10 fastest growing city markets for Uber worldwide are in China.
However, Didi-Kuaidi has been quietly observing Uber's encroachment and Mr. Cheng said Uber is heavily reliant on capital investment, maintaining a war-of-words with opponents and marketing gimmicks to cover up its weaknesses and the fact that it isn't a homegrown company.
Mr. Cheng and co-founder Chuanzhi Liu are plotting with Tencent's CEO "Pony" Huateng Ma and Alibaba's chairman Jack Ma on how to take down Uber. Mr. Liu feels that they need to leverage their home field advantage to wage guerrilla warfare on Uber. Pony Ma thinks they should attack head on and annihilate Uber, and Jack Ma said imperialism is a paper tiger so give Uber two years to start showing its cracks.
Didi-Kuaidi is also quietly infiltrating Uber's backyard - Silicon Valley. "We have dispatched some of our people to glean knowledge from Silicon Valley's top online companies and they have gotten a better understanding of Uber's organization, structure and corporate philosophy over the past six months," Mr. Cheng said.
Didi-Kuaidi's investigation found that the biggest competitive advantage of US IT companies was their unique personnel and mindset. They also discovered that 20% of engineers at top Silicon Valley companies like Uber and Facebook are ethnic Chinese, and sent a team lead by its CTO to headhunt Chinese from Silicon Valley's much larger pool of big data scientists and computer mathematicians.
"We still control the Chinese market for now with 80% of the chauffeur segment in the second quarter this year," Mr. Cheng said. Data from industry consultants Analysis puts the market share division of Didi-Kuaidi and Uber at 82.3% to 14.9%.
Didi-Kuaidi has also set up product lines in taxi, express-ride, carpool and bus service. Its estimated value reached US$15 billion after it raised US$2 billion in a financing round in July this year. It has also backed up operations with partnerships with local governments in Shanghai and Zhuhai in light of the lack of clear State regulation policy for chauffeur services and legal uncertainties surrounding the industry.(Translation by David)