China's second-tier cities to become the hottest international aviation market
China's "one belt one road" strategy has spurred the development of more international air routes from China's second-tier cities.
China's "one belt one road" transportation infrastructure development strategy aiming to link Asia with Africa and Europe has spurred the development of more international air routes from second-tier cities such as Wuhan, Changsha, Xiamen and Urumqi.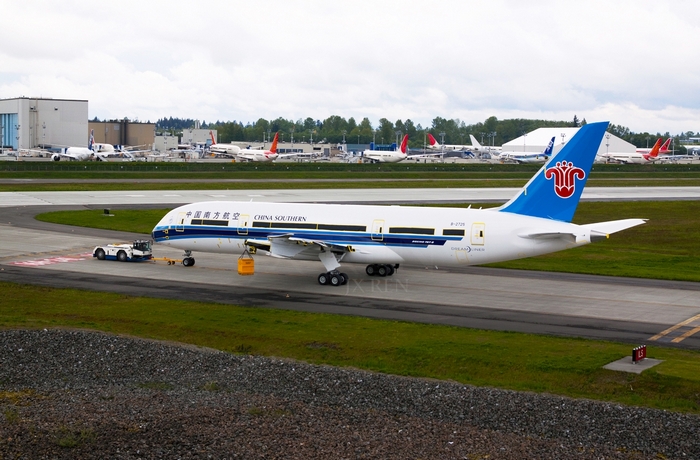 China Southern leads in international services through the "one belt one road" region
China Southern Airlines will inaugurate two international air routes – Guangzhou-Wuhan-Rome and Guangzhou-Wuhan-Dubai – along the "one belt one road" path by the end of 2015. Besides Wuhan, it will also launch more international air routes from Changsha, Urumqi and Shenzhen.
Its Guangzhou-Wuhan-Rome service to be launched in December will have three flights a week on Monday, Wednesday and Friday using A330 aircraft. It is China Southern's first service to Italy and its first air route connecting the starting point of the maritime Silk Road air route (Guangzhou) and the end point (Rome).
China's international air transport has continued to enjoy steady growth in 2015, according to the Civil Aviation Administration of China. Passenger transportation volume on international air routes was up 37.5% y-o-y and 13 Chinese carriers launched 48 additional international air routes, while 22 foreign carriers initiated 33 new international air routes to China from January to April. A high percentage of the new air routes connect second-tier cities – 38 (79%)of the new Chinese carrier routes and 25 (76%) of the new foreign carrier routes.
The State's 12th five-year plan has designated certain second-tier cities for development as regional hubs with a focus on opening long-haul international flights, including Shenyang, Hangzhou, Zhengzhou, Wuhan, Changsha, Chengdu, Chongqing and Xian. The plan also calls for enhancing European and US air links, adding links to South America and Africa and strengthening air transportation connections with neighboring countries to integrate with the ASEAN regional aviation.
China Eastern Airlines has also launched air routes in second-tier cities, including its Nanjing-Sydney service, and Hainan Airlines has inaugurated a Dalian-Seattle service. Regional carriers are also joining in on the action with Sichuan Airlines operating a Chengdu-Vancouver service and Xiamen Air running a Xiamen-Amsterdam service.
Foreign carriers in China have also begun expanding their networks with new services to second-tier cities, such as Air France's Wuhan-Paris service, Lufthansa's Nanjing-Frankfurt service, KLM's Chengdu-Amsterdam service and Finnair's Chongqing-Helsinki service.
Industry observers say that as the airports in China's major cities of Beijing, Shanghai and Guangzhou reach full capacity, more and more carriers will find it increasingly difficult to obtain a slot in their takeoff/landing schedules and will be forced to fly to second-tier cities instead. This will spur competition over customer resources in these cities and make them the new focus of growth.(Translation by David)