China Eastern makes record one-day direct sale in online promotion
China Eastern recorded over RMB137 million in direct sales and 60,000 new members on its "818 Carnival" promotion.
ChinaTravelNews – China Eastern Airlines recorded over RMB137 million in direct sales on its platform and had 60,000 new members registered on its one day "818 Carnival" promotion, and around 220,000 registered online members logged on that day.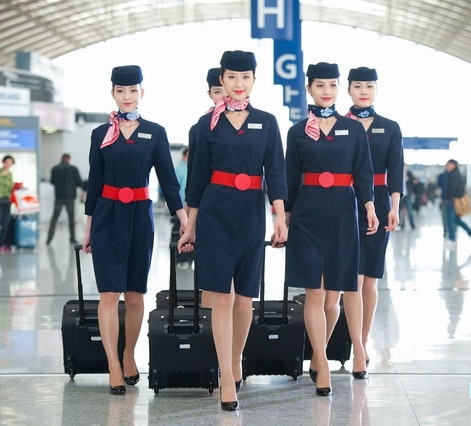 China Eastern flight attendants
China Eastern held its "818 Carnival" promotion to celebrate the 12th anniversary of its Eastern Miles loyalty member brand and the issue of its first e-ticket on August 18. On this day, it offered its Eastern Miles members a 30% discount on direct ticket purchases via its official website, smartphone app, mobile website and call center.
China Eastern conducted this rare loyalty member promotion on its direct sales platforms as it closely examines direct ticket sales trends and strives to train its members to use its direct sale platform by building members' loyalty and interactivity through active promotion.
A China Eastern spokesperson said it was "cleaning up" ticket prices by passing savings from agent commissions to its loyalty members instead. It will continue to improve its sales experience via website and smartphone app while activating user points and enriching the products on its platform.
China Eastern overhauled its app in May this year to include value-added service such as hotel booking, airport shuttle, overseas Wi-Fi appliance rental, airport valet service, domestic and foreign insurance and vacation products. It also launched a new version of its website in July to include online application for special services such as accompaniment for minors and children, pet transportation and provision for disabled or injured passengers.(Translation by David)