RMB devaluation adds to Chinese billionaires' woes
Chinese billionaires lost close to $100 billion in the market crash before a mini rally. Now the Central Bank RMB devaluation threatens to derail any comeback.
For China's richest, the blows keep coming.
Billionaires from the country, who rank among the 400 wealthiest people on earth, lost close to $100 billion in July following a crash in the Chinese market, before stocks staged a mini rally, according to data compiled by Bloomberg. Now the Chinese central bank's move to devalue the yuan threatens to derail any comeback.
The 27 Chinese billionaires among the world's 400 richest lost a combined $12 billion between Aug. 10 and Aug. 12, as the move by policy makers spurred the biggest decline in the yuan in more than two decades. In the same period, the benchmark Shanghai Composite Index fell 1 percent.
The halt of China's wealth creation machine has primarily hurt the country's newest billionaires. Among the hardest hit is Lin Yongxian, chairman of metal containers manufacturer ShengXing Group Co. Lin became a billionaire in May, when the company jumped more than 1,300 percent in a month after its April trading debut, pushing his fortune to $1.4 billion on May 27. It's now $597 million.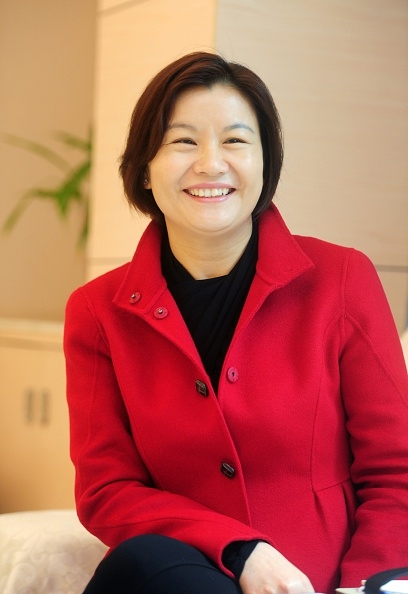 Zhou Qunfei, chairwoman and president of Hunan-based Lens Technology.
Zhou Qunfei emerged as China's richest woman after the March 18 public offering of Lens Technology. Her fortune jumped to $13.9 billion as the company rose as much as 525 percent. She remains China's richest woman -- and a lot less rich -- with a fortune that has been cut almost in half to $7.7 billion.
China's Shenzhen Stock Exchange Composite Index rose 122 percent this year through June 12, luring 167 companies to go public and propping up values across across a range of industries, including cinema operators, pharma companies and airlines. During the same period the Shanghai Composite Index had a 60 percent jump, pushing the value of all Chinese stocks above $10 trillion for the first time.
New Billionaires
As markets surged, the Bloomberg Billionaires Index uncovered 50 new billionaires in the first half of 2015. The group, whose wealth came from their stakes in publicly-listed companies, had more than $80 billion collectively on June 12 and have lost about $20 billion of that since then. Nineteen of them are no longer billionaires.
The average price-to-earnings multiple on the Shanghai and Shenzhen indexes is 181, more than seven times that of the U.K.'s FTSE 100 and the S&P 500 in the U.S. Still, some market watchers in the region think upward momentum could return.
"Economy-wise, especially on the technology side, China probably has a lot of room for it to expand much faster than what we can see in the developed markets," said Bernard Aw, a strategist at IG Asia Pte. in Singapore. "I think in the longer term the Chinese market is still going to look upwards, especially the Shanghai Composite and the bigger stocks."
Read orignal article