Homeinns Hotel refuses to slow down in a taxing environment
Q2 proved to be yet another tough quarter for Homeinns. But it is focused on strengthening its customer base via mobile and expansion of mid-scale portfolio.
ChinaTravelNews, Ritesh Gupta - At a time when Chinese hotel organizations' financial performance is reeling under the pressure of exacting market conditions, tech-savvy brands are ensuring they continue to embrace novel ways of serving their customers.
As Homeinns Hotel Group disclosed its financial results for Q2 this week, it emerged that the blend of mobile and loyalty isn't just about another touchpoint in the overall journey of a guest. Rather operations are being aligned in a way so that employees cohesively get behind the ongoing digital transformation to strengthen ties with loyal guests. The group had a total of 38.6 million unique non-corporate members under its frequent guests program, almost double of the base that was there one year ago.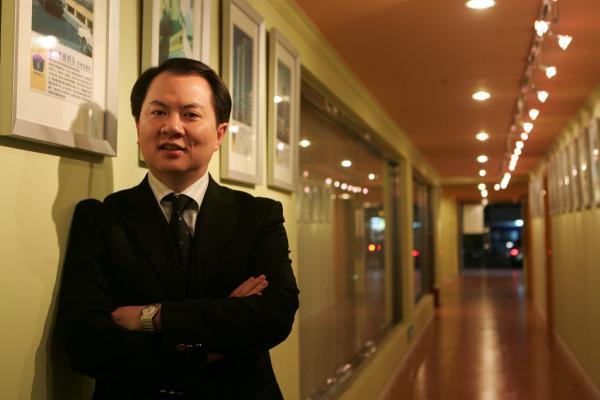 Homeinns CEO David Sun
"The unique non-corporate members under the program contribute more than 63% of room nights sold during the quarter," shared CEO David Sun, during the company's Q2 earnings call.
Sun shared that during the April-June period this year, the company chose to recruit new members through third-party online payment platform Alipay.
This is surely one trend that needs to be noticed considering the way hotel groups are going about capitalizing on third party channels and apps. Of course the hotel company-owned mobile apps are preferred owing to the control over scenario service notifications and precise promotions, but the popularity of offerings such as Alipay or even an app like WeChat can't be ignored. In fact, during an interview with us last month, Xinxin Liu, CIO, China Lodging Group mentioned that WeChat is generally marked for targeting new set of customers and getting them enrolled in the loyalty program. The group's loyalty program, HuaZhu Club, had more than 31 million members last year.
Digital capabilities
Sun also underlined that even though Homeinns' revenue growth and RevPAR have been under pressure, the team isn't averse to taking significant steps to invest resources in areas what it sees as "long-term promise". And he said a key example of this relates to Homeinns' digital capabilities.
"We continue to enhance our abilities in the area as evidenced by the fact that mobile app and WeChat user levels reached new highs," he said. Delving deeper, he added that since the launch of the company-owned mobile app in October 2013, more than 4.2 million users have downloaded the app at the end of the second quarter. This figure has risen from 3.3m at the end of first quarter of 2015.
"As a proportion of our total room booking, bookings over mobile apps account for 27% of total bookings in the second quarter," Sun shared. "We have also seen exceptional progress on the WeChat platform." Transactions via WeChat contributed 2% of total room bookings.
There is more to technological advancements, and translating the same in the arena of loyalty, too.
In conjunction with the introduction of its mid-scale brand Homeinn Plus in April this year, the group also came up with the Smart Hotels campaign to provide a smartphone connected appliance system in the guest rooms.
Environment friendly guests are rewarded with Homeinn points.
"We will continue to build out our digital capabilities in order to meet the increasing customer demand for online solutions and optimize customer experience. More importantly, we consider these as essential to cultivating our future digital customer base," stated Sun.
Such initiatives are worth noting as the company witnessed y-o-y reduction in income from operations margin rates for Q2. And this was largely because of the lower revenue base per hotel and higher preopening costs.
Occupancy rate went down by 3.4 percentage points while ADR decreased by 0.6%, resulting in a y-o-y decrease of 4.2% in RevPAR in Q2.
Net income was RMB 72.1 million for Q2, compared with net income of RMB 108.2 million for the same period last year.
Multi-brand strategy
At the end of second quarter, Homeinns Hotel Group operated 2,750 hotels across 342 cities across the country, with a net addition of 89 hotels during the April-June period.
Providing an update on the mid-scale brand portfolio, Sun shared that as of the end of Q2, the group opened a total of nine Homeinn Plus hotels.
Commenting on the pricing premium marked for new mid-scale brands, the team shared that Homeinn Plus would be "1.3 to 1.5 times of the basic Homeinn product and Yitel would be positioned on 1.6 to 2 times of the basic Homeinn price".
He also added that as the group is transitioning into a predominantly franchise-and-managed hotel company, "the more polishing of franchise-and-managed hotels does help in margin improvement".
Without doubt the decision to expand, which is resulting in incurring of substantial expenditure, and pressure on means of revenue generation is taking its toll at this juncture.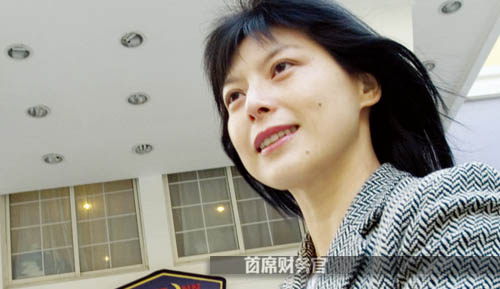 Homeinns CFO Cathy Li
Cathy Li, CFO of the group shared that preopening costs in Q2 in the leased-and-operated hotel costs was RMB19.9 million compared to RMB6.8 million for the same period last year, owing to the emphasis being laid on stepping up the mid-scale hotel construction, the y-o-y hike in oveall leased-and-operated hotel cost, as a percentage of total leased-and-operated hotel revenues for the quarter was mainly due to the decrease in RevPAR resulting in a lower revenue base per hotel, while a major portion of the hotel costs was fixed, as well as a higher preopening cost in Q2.
The focus is on growing the mid-scale segment. The group is continuing with its cost efficiency-related initiatives with its mature properties base in order to make sure a solid base is laid for its business expansion.
And Sun asserts that the performance of this new segment is encouraging and serves "overall best interest".