Is this how hotel distribution works?
08/07/2015
|
4:31:59 PM
|
中文
An issue with "ecosystem"-type diagrams to explain a process or mechanism is that invariably someone gets irritated for being left out.
So, fair play to Snapshot for having a go at the hotel distribution landscape, but taking a different approach to previous efforts elsewhere.
The team has divided it all into various areas, covering the landscape from the hotel in the centre to the guest on the outer rim.
It is then cross-divided by online, travel agencies and events. Each element is inevitably interconnected in some way.
A simple example, Snapshot says, is how the Property Management System (PMS) connects to a Channel Manager, which connects to an OTA, which then connects to a search engine for advertising, and finally to the guest.
Simple!
Take a look (and click the image for a larger version).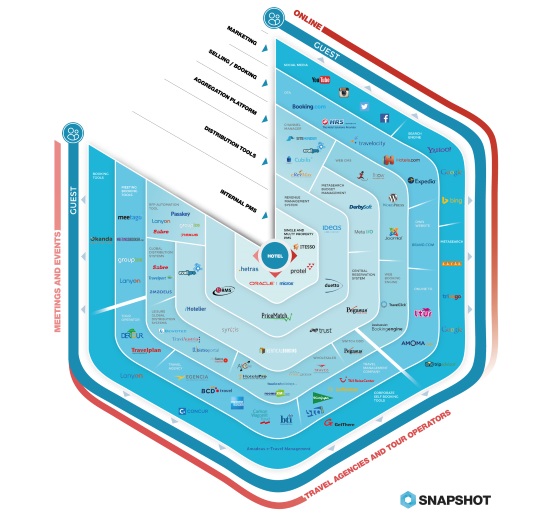 Read original article