Home
>
Ground Services
>
China's State Council policies to promote tourism investment and consumption
China's State Council policies to promote tourism investment and consumption
PRC State Council has included policy for promoting tourism investment and consumptionon the agenda of its recent executive meeting.
PRC's State Council has included a policy for promoting tourism investment and consumption to create a new key indusrty and support stable growth and economic restructure for improved livelihood on the agenda of its recent executive meeting .
The meeting convened by Chinese premier Keqiang Li on July 28 has resolved that the tourism consumption environment must be facilitated, by offering more support to the development of regional airports in the central and western regions of China as well as roads linking attractions, parking areas and bathroom facilities, and regulating pricing and operational conduct in the tourism industry.
It was also resolved in the meeting to promote diversification and specialization of rural tourism as a solution to rural poverty, by encouraging university graduates and migrant workers to set up rural tourism businesses.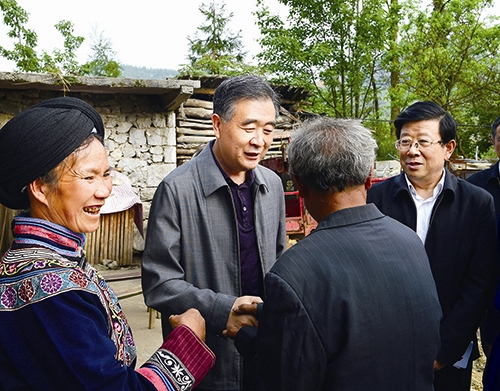 Chinese vice premier Yang Wang on rural tourism study
On the fifth China Tourism Day on May 19 this year, Vice Premier Yang Wang inspected research on tourism to alleviate poverty at a project in the poor townships of Enshi region in Hubei province. He stressed that rural tourism was an effective means to alleviate poverty for those at the grass-root level and whole communities and to provide opportunities to create wealth for the under-privileged.
China National Tourism Administration's director Jinzao Li released the 515 strategy this year that places a strong emphasis on startups and innovation in the tourism industry and echoes Premier Keqing Li's slogan of "A million startups from a billion innovations".
The State Council executive meeting also stated the need to identify new consumption trends in tourism, and suggested relaxing restrictions on the access and licensing of "Online +" new business models, like online vacation rentals and travel car rentals, and the development of original tourism products and new facilities. It will also promote the economic development of senior tourism, research tourism, wellness tourism and cruises.
The State Council also pledged in the meeting to increase government investment and mobilize social forces to encourage the adoption of the Public–Private Partnership (PPP) model for investment and management of tourism projects, and to broaden tourism businesses' financial channels by encouraging financial institutions to increase credit to support the sector, in order to enrich lifestyle with diversified tourism and in turn stimulate economic development.
The emphasis on tourism investment has been filtering down from the central government to regional governments this year. On May 15, CNTA signed a strategic partnership agreement with six major financial institutions – China Development Bank, Industrial and Commercial Bank of China, China Construction Bank, Agricultural Bank of China, Ping An Bank and Industrial Bank –to offer RMB1.6 trillion credit limit to the tourism industry over the next five years.
With the concerted effort of Chinese society and top-level policy support by the State government, China's tourism industry can expect a more relaxed and healthy business environment, be it in the areas of investment, corporate financing or credit support.(Translation by David)