CAAC vows reform to stamp out endemic corruption in flight approval process
CAAC is adopting a registration system for air routes, instead of the discretionary approval process that has fueled corruption among China's aviation authorities.
The Civil Aviation Administration of China (CAAC) has been moving towards the adoption of a registration system for air routes, instead of the discretionary approval process that has been fueling corruption among China's aviation authorities, and roughly 91% of all air routes in China have come under the registration management as part of regulatory reforms.

Opaque regulatory system fosters culture of corruption
As airlines fight over limited peak hours in busy city airports such as Beijing and Guangzhou, opportunities abound for shadowy "middle-men" with "connections" to collude with civil aviation authorities and secure lucrative air routes and schedule for carriers.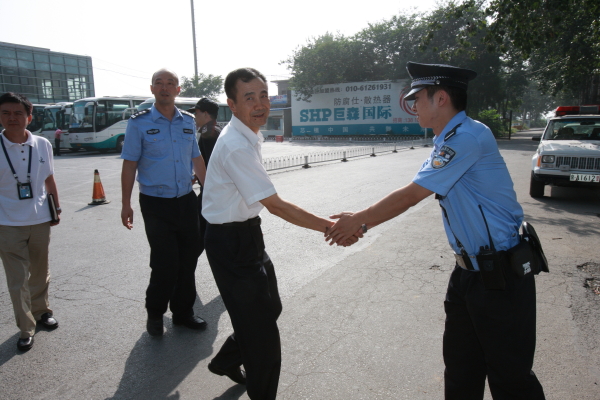 Former CAAC North regional director Dengke Huang in Sept 2009
CAAC North China Regional Administration's director and party secretary Dengke Huang was dismissed and placed under investigation for misconduct in November 2009 and was sentenced to 13 years imprisonment at the end of 2010 for bribery by the Gucheng County People's Court in Hubei province.
Of the corruption cases in the civil aviation system over the past 10 years, the majority of the offenders took advantage of opportunities to cash in on the examination and approval system made possible by the State's absolute control of aviation resources. Besides CAAC's Mr. Huang, many other high officials have been involved in corruption, including China Southern Airlines's chief engineer Heping Zhang, former director of the civil aviation department at the National Development and Reform Commission Xin Kuang and former director of Beijing Capital International Airport Zhizhong Zhang.
CAAC retains iron-fisted rule of lucrative air routes despite reform
Media reports revealed one of CAAC North China Regional Administration's flight traffic administrators even threatened to ground all of China Southern's flights if the carrier called for an investigation of the bureau.
One aviation expert said CAAC's Air Traffic Management Bureau is responsible for managing regional airspace and the flight schedules of each airport including each takeoff and landing. CAAC officials regulate airlines' air routes and crew so they definitely have the authority to ground a carrier's entire flight operations.
One industry observer said flight schedules in airports of cities like Beijing, Shanghai and Guangzhou are already at full capacity, making it extremely difficult for airlines to secure air routes, much less good time slots. For example, Spring Airlines only managed to get a "red-eye" midnight timing for its Beijing to Shanghai service but had to discontinue it after only a short period due to the unpopular take off hour.
While CAAC bureaus are actively reforming the examination and approval system to stamp out abuse of power, many observers say that the transition to a registration system is far from complete. One high-level airline executive said air routes connected to Beijing, Shanghai and Guangzhou airports are still under the old approval system, though most other airports have come under the registrations system.(Translation by David)