Home
>
Tour Operators
>
Zouzhe Travel gets US$8.29 million in Series A financing to make DIY travel platform
Zouzhe Travel gets US$8.29 million in Series A financing to make DIY travel platform
Zouzhe Travel received RMB51.46 million in the what is said to be the largest Series A funding yet for any Chinese destination travel service company.
ChinaTravelNews – The founder and CEO of road trip platform Zouzhe Travel, Tao Cui, has confirmed on his Wechat Moments that his startup received RMB51.46 million (approx: US$8.29 million) from a certain well-known international investment group in the Series A financing round. The sum is said by Zouzhe Travel to be the largest Series A funding yet for any Chinese destination travel service company.
Banyan Capital, the investor for Zouzhe Travel's angel investment that completed in the second half of 2014, also invested in the Series A round.
Next step: set up a supplier platform to replace middle-men
Sources from Zouzhe Travel said the substantial funding proves that Mr. Cui's bold outside-the-box thinking is paying off, although he doesn't have a "typical" travel industry background.The company's "relaxed road trip" concept appeals to users who want to travel light and enjoy a form of travel that can easily fall out of the narrow confines set by the Chinese travel industry.
Mr. Cui said automobile destination travel is set to take off this year as demand is keen. "It looks like we're riding on a tail wind to take off in the segment, but our focus has always been on providing complete domestic and international travel service for DIY travelers, and road trip travel service is actually only a foot-in -the-door for us."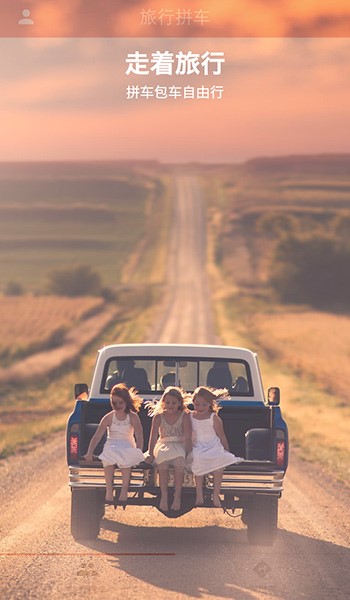 "We have a different way of looking at our service. Right now we only have road trips and destination travel but we plan to have a platform where travel service providers in China and abroad can setup shop in the future. So at this stage we are just setting the parameters and standard for our products, but the future trend will be towards individuals leveraging the platform to bypass middle men and become self-employed," Mr. Cui said.
Mr. Cui said Zouzhe Travel has already formed partnerships with Ctrip, Meituan and Plateno Group, and its products will be listed on these three platforms.
He said Zouzhe Travel has already achieved monthly turnover of RMB10 million (approx: US$1.6 million), with 80% of total transactions from comprehensive travel services. It has a competitively priced airport shuttle service that has seen compound growth.
Recruiting new talent
Zouzhe Travel has also recruited new members to its management team and recruited three vice presidents of destination travel business and other competitors to join the core team that forms the company's backbone.
Zouzhe Travel says once it has the cash, personnel and plan in place, the next step will be to enhance projects, implement plans and pick up speed to provide DIY travelers with more interesting and specialized immersive leisure trips.(Translation by David)
(Report by Xianhao Zeng)