Lodgify, the vacation rental platform, raises Euro 600,000
05/20/2015
|
9:48:44 AM
|
中文
​Lodgify,​ a vacation rental technology startup, said today it has closed a Euro 600,000 of equity investment.
The seed round includes angel investor Chris Hitchen, HOWZAT Partners, and Venrex Investment Management.
Other participants include Roland Zeller, former CEO of travel.ch, and Kilian Thalhammer, former managing director of Rocket Internet startup Paymill.
The Barcelona-based startup, which launched in 2013, will add one director to its board. The company also will expand its product team. It currently has nine full-time salaried employees.
In a statement, Dennis Klett, co­founder of Lodgify, said his startup will use the new funds to enhance its website building software.
Interestingly, the company also aspires to tap into the independent hotels market looking to drive direct bookings and build their own brands.
Today Lodgify enables the owners and managers of holiday home rentals to create websites for their properties and manage their reservations in real­time, without paying commissions for the service. As the company says:
"Lodigfy offers scalable subscription plans based on a monthly fee for both vacation rental owners and managers with 1 to 500+ properties. The service includes mobile­-friendly website templates, an online booking engine, reservation system and channel manager."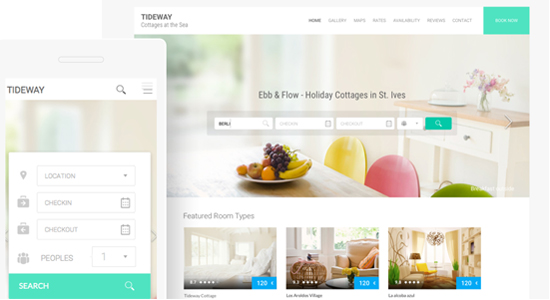 The startup is an alumnus of Seedcamp, the European accelerator. It launched in 2013. See the Tnooz profile of Lodgify.
Read original article