Home
>
>
Three themes to capture the best of China's 'new economy'
Three themes to capture the best of China's 'new economy'
Investors looking to make the most of China's shift to a consumption-led economy should focus on three core themes around mobile technology and travel.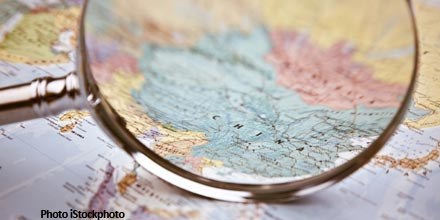 That is according to Allianz Global Investors' Yuming Pan, who oversees two funds covering Asian and Greater China equities.
Speaking to Citywire Global, the Hong Kong-based manager said a largely youthful demographic is driving new consumption patterns.
'One of the main things we are seeing is there is a younger bracket which has much more spending power. That is perhaps not so obvious to outsider investors. If you look at spending by age groups there are some big differences emerging,' he said.
Pan said this new breed of investors is perhaps 'more sophisticated' than older generations and opens up the potential for tapping into long-term growth markets.
Mobile
Pan said the internet is currently the most vibrant part of China's 'new economy', which is also benefiting from a strong period of secular growth.
'The kind of growth we have seen in the mobile market has been phenomenal. That has been helped by developments in infrastructure and in internet penetration, as well as the increased availability of low-cost smartphones and tablets.'
In addition to these developments, Pan said use of smartphone applications has boomed. This has seen young consumers in Asia, most notably China, become adept at shopping online, booking taxis and cinema tickets, or transferring money.
This interest is largely centred on technology, which makes up 20.9% of theAllianz Total Return Asia fund's exposure at present. But, Pan said, there may also be some potential in telecoms.
'I am looking at where 3G and 4G penetration is still low, as well as low smartphone and data consumption penetration. This could create some opportunities in telecoms.'
IT hardware
Building on the smartphone theme, Pan said the IT hardware supply chain is proving a particularly fruitful hunting ground as product suppliers and equipment manufacturers are also primed for continued growth.
'There are a number of opportunities in the hardware supply chain related to smartphone components. There are a number of companies tied to the increased penetration of the iPhone in Asia, for example,' Pan said.
Intra-region tourism
The growth of technology is not the only area set to boom under increased consumption spending, Pan said, as China's citizens will begin to travel more and to new destinations.
'There is still a lot of room for China to boom in tourism. At present, only 5% of the population have passports,' he said.
'This is while 70% of those that travel only go as far Hong Kong or Macau. I expect this figure to come down as the younger demographic looks at new markets.'
'We are seeing increased tourism in Korea and Thailand, as well as a large number of Chinese tourists now going to London. As the economy changes, we will see this type of tourism become more and more common.'
Pan said one way to tap this theme at present is through gaming, largely centring on Macau casinos, but he expects increased opportunities to emerge in hotel and travel companies in the Asia Pacific and Greater China regions.
Pan's Allianz Total Return Asian Equity fund returned 3.8% over the three years to the end of April 2014. This compares with a loss of 1.5% by the average manager in the Equity – Asia Pacific Ex Japan sector over the same period.
Read the original article