Home
>
>
Google adds flights to Google Maps
Google adds flights to Google Maps
Google adds flights to Google Maps, lets users sign up for preview。
The revamped Google Maps service will be available for desktop browsers only at first.
Google says desktop users can sign up for the new site at
maps.google.com/help/maps/helloworld/desktop/preview/ to gain access.
Flights comes to Google Maps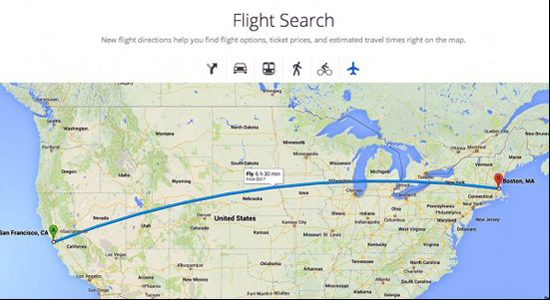 Put in two airports and you can see flight results. Results include links to buy flights.
Read full story at:http://www.tnooz.com/2013/05/15/news/google-adds-flights-to-google-maps-lets-users-sign-up-for-preview/#WtKjvfkUy0XHRUmd.99