Home
>
>
Will Facebook generate more traffic than Google for travel sites?
Will Facebook generate more traffic than Google for travel sites?
11/01/2010
|
3:27:15 PM
|
中文
According to some, Facebook looks to be coming in to it's own as a viable alternative to Google but not without some hard work. We can find alternative channels of traffic outside of Google and they're coming from social media.
Last night I attended the first Sydney Travel Tribe "UnConference" along with 60 other like minded travel types. The topics covered were as varied as the attendees, but I'd like to talk about one in particular that I found quite interesting- Driving business through Facebook vs Google in the future and the privacy issues inherent in both. To be honest, not everyone could agree on this one, but that made it even more interesting.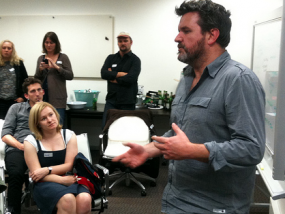 Chris Noble of World Nomads was willing to dish the dirt on his successful integration of Facebook as a sales channel, quoting that 20 to 25 percent of revenue came via this source. This is a level of success that I have personally never heard of before and judging by the surprised faces in the audience, I wasn't alone. Chris went on to explain that it's necessary to build an active community around your brand, being sure to tap in to what what makes them tick as a group. He also suggested we check out this Ted talk as it was something that inspired him to build his Facebook page in to what it is today: Simon Sinek: The Power of Why.
Read the full story at:http://connect.phocuswright.com/2010/10/will-facebook-generate-more-traffic-than-google-for-travel-sites/?utm_source=feedburner&utm_medium=feed&utm_campaign=Feed%3A+ThePhocuswrightBlog+%28The+PhoCusWright+Blog%29