Baidu Capital appoints Ctrip's former CSO Jenny Wu as first Managing Partner
Baidu Capital appointed Ctrip's former CSO Jenny Wu as its first managing partner. The company will form a dedicated travel industry fund with Ctrip.
Baidu Capital announced on November 23 the appointment of Ms. Jenny Wenjie Wu as its first managing partner. Prior to joining Baidu Capital, Ms. Wu served as Chief Financial Officer and Chief Strategy Officer of Ctrip.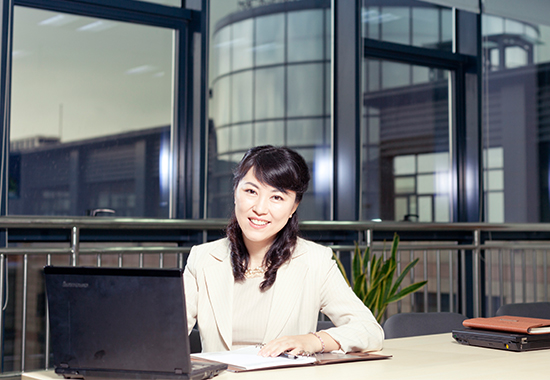 Baidu announced the establishment of Baidu Capital on October 12, 2016, with a size of RMB 20 billion for its first investment fund. Baidu Capital will focus on growth stage deals in Internet sector. Mr. Robin Yanhong Li, Baidu's Chief Executive Officer, will serve as both Chairman of the Board and Chairman of the Investment Committee of Baidu Capital.
Under Baidu Capital's consumer arm, a dedicated travel industry fund, tentatively named Happy Journey Travel Industry Fund (HJ Capital), will be formed together with Ctrip, focusing on opportunities in the global travel industry.
The newly established Baidu Capital, operating as an independent fund following market practices, plans to recruit three managing partners through selection from candidates with internet sector background, extensive private equity investment experience and outstanding investment track record. Ms. Wu is the first managing partner appointed by Baidu Capital. The other two managing partners will be announced soon.
Ms. Wu will act as the managing partner of the travel industry fund, with Baidu Capital and Ctrip being the Co-GPs, anchor investors and strategic partners of the fund. The fund will feature a parallel structure and denominated in RMB and USD respectively. The size and other details of the fund will be subsequently announced.
Commenting on Ms. Wu's appointment, Mr. Li said, "Jenny has intensive experience and knowledge in the research of TMT industries and the management of large Internet company as well as the investments."
Ms. Wu said, "the combination of Baidu's strategic resources with Baidu Capital's independent operating mechanism creates great opportunities and potential." Ms. Wu hopes to grow Baidu Capital into a first-tier private equity fund in China and globally in the near future with her experience and capabilities.
Ms. Wu holds a PhD degree in Finance from the University of Hong Kong, and two master's degrees from the Hong Kong University of Science & Technology and Nankai University respectively, following receiving her B.S. from Nankai University. Since 2011, Ms. Wu had undertaken the roles of Deputy CFO, Chief Financial Officer, and Chief Strategy Officer during her tenure at Ctrip.
Ms. Wu spearheaded over thirty acquisitions and investment deals and managed post-investment affairs for such investments totaling multiple tens of billions of yuan, covering the next four largest online travel companies in China behind Ctrip; Tujia, China's largest homestay network; India's largest online travel company MakeMyTrip, and many others, a portfolio extending to both platforms or technology companies in the online sector and offline resources and services. She helped to build a top-class ecosystem in the travel industry and deliver outperforming returns to Ctrip and investors.