Airbnb plans to handle full-service travel
11/18/2016
|
1:32:48 PM
|
中文
Airbnb is launching an ambitious plan to handle all aspects of travel while the company faces drastic curbs in major cities such as New York, San Francisco and Berlin.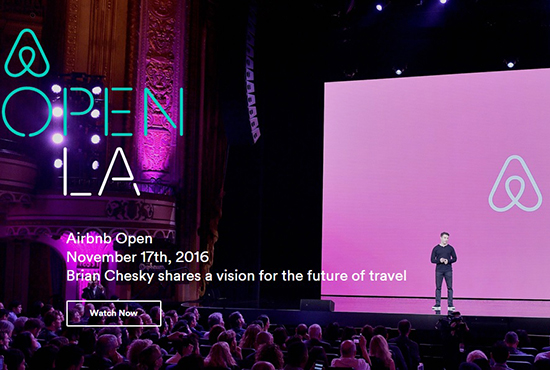 Airbnb is launching an ambitious plan called Trips to handle all aspects of travel — arranging unique tours worldwide and eventually booking flights, car rentals and restaurant reservations.
With more than 100 million users, Airbnb has a huge head start to become even more of a travel behemoth, going up against the likes of Kayak, Orbitz and Expedia, which owns rival HomeAway, and TripAdvisor, which owns rival FlipKey.
New York, Airbnb's biggest U.S. market, and San Francisco, its hometown, want to drastically curb the practice, saying it siphons off permanent housing. Other cities worldwide, such as Barcelona and Berlin, likewise are taking a hard line on Airbnb.
During a rally Wednesday in downtown Los Angeles, hotel workers and community activists called for tougher regulations for short-term rentals to ensure that owners don't repurpose affordable housing units for listing on Airbnb and other such sites.
Read original article