Kaligo Travel, China Eastern launch TravelEdge loyalty platform
Kaligo Travel Solutions launched TravelEdge loyalty platform teaming up with China Eastern for the latter's 32 million members to earn points at 465,000 properties globally.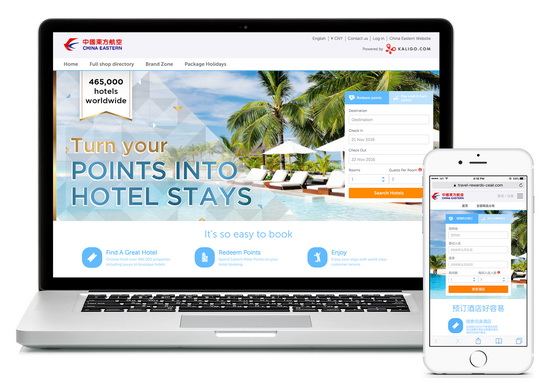 Travel tech company Kaligo Travel Solutions announced the launch of a new loyalty hotel platform in partnership with China Eastern Airlines for 32 million Eastern Miles members worldwide.
Powered by Kaligo's TravelEdge technology, the new platform enables Eastern Miles members to earn and redeem Eastern Miles points instantly at 465,000 properties globally. It's the first such hotel loyalty product to consumers in the vast USD 620 billion Chinese travel market.
Kyle Armstrong, CEO of Kaligo said, "Based on a recent market study of loyalty programs, it's estimated that hotel redemptions already represent over 500B miles burned globally on an annual basis."
Zhilin Wei, General Manager, China Eastern Airlines E-Commerce said "Our objective is to continue to accelerate the 20% YoY growth in our membership and, as an innovative partner, Kaligo enables us to achieve this with the TravelEdge platform."