Wanda to open new Chinese park to duel Disney
09/24/2016
|
6:31:41 PM
|
中文
Wanda Group is set to open second Wanda City theme-park complex in China, a project debut to escalate the conglomerate's rivalry with Disney.
Having launched Shanghai Disney Resort for three months, Walt Disney Co.'s CEO Bob Iger said on September 21 that the USD 5.5 billion Shanghai park has been more popular than expected, drawing visitors who stay two hours longer than anticipated.
While the company expected Shanghai residents to flock to the resort during its earliest days, the crowds were "dominated" by people from China who lived outside of Shanghai.
Earlier this year, he said it would take "some time" for the Shanghai resort to contribute to the company's profitability because of the cost of opening and the pace of initial operations.
Disney will also have to share the profits from the park, which is a joint venture with the Shanghai Shendi Group, a state-owned company.
Meanwhile, Chinese billionaire Wang Jianlin is preparing to open his second Wanda City as he escalates his efforts to fend off Walt Disney Co. in China.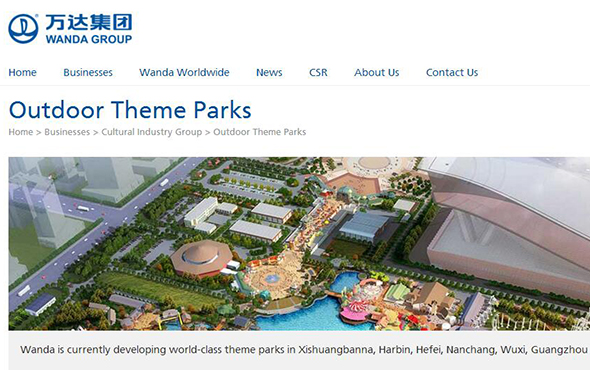 Hefei Wanda City, located about 500 kilometers west of Shanghai Disney Resort, will open its doors to the public on September 24. Besides theme park facilities, the RMB-35-billion (USD 5.2 billion) development will include hotels, a movie theater, a shopping mall and residential apartments.
Wang is seeking to spearhead the nation's burgeoning leisure industry by developing 15 Wanda City projects across the country by the end of the decade. Including others, a total of 59 new theme parks will open in China by 2020, serving an estimated 220 million park-goers, according to estimates from Aecom.
Read original article