Home
>
Destinations
>
Chinese travelers fuel tourism boom for Thailand's flagging economy
Chinese travelers fuel tourism boom for Thailand's flagging economy
Chinese tourists made 3.44 million trips to Thailand from January to April this year. Thai economy is still flagging while its tourism is showing outstanding vigor.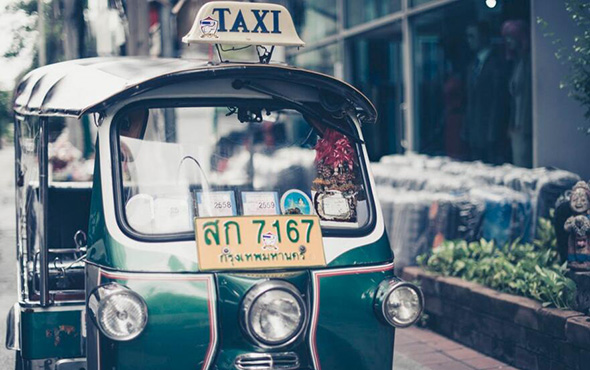 Thailand's largest tourism source market China has contributed the lion's share to the Southeast Asian country's tourism income, said Mr. Yuthasak Supasorn, governor of Tourism Authority of Thailand(TAT), in a recent briefing.
Thailand received 11.68 million international visitors from January to April this year. Chinese tourist arrivals to Thailand climbed 27% YoY to 3.44 million, which accounted for 29% of the country's total tourist arrivals, according to Thailand's Ministry of Tourism & Sports.
While Thailand's economy is recovering slowly, its tourism sector is showing outstanding vigor.
Mrs. Kobkarn Suriyasat Wattanavrangkul, the country's minister of Tourism & Sports, projected that Thailand would attract 32.5 million international tourist arrivals in 2016 and generate THB 1.5 trillion (USD 43.35 billion) tourism receipts, and that Chinese travelers would make more than 10 million trips to Thailand this year.
Thailand's official data show that tourist arrivals from China continued to rise in recent years. Chinese tourists made 7.9 million trips to Thailand in 2015, 71.6% more than 2014. Chinese tourist arrivals accounted for 26.5% of Thailand's international tourist arrivals in 2015, bringing about as much as THB 370 billion (USD 10.69 billion) tourism revenue, which is more than a quarter of the total international tourist spending in the country.
Mr. Yuthasak Supasorn said that the Chinese tourist influx had been a major boost for the Thai economy and stimulated development of mobile payment in Thailand and direct flights between the countries. (Translated by Jerry)