CITS becomes a HKCTS subsidiary
CITS has merged with HKCTS and come under the full control of the Hong Kong-based state-owned travel enterprise.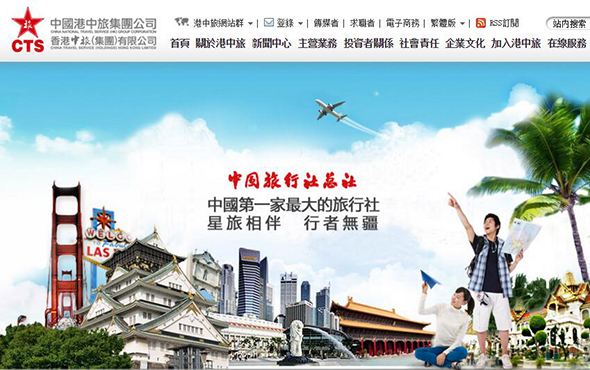 China's State Council has approved the merger of Beijing-based state-owned travel company CITS Group Corporation with China National Travel Service (HK) Group Corporation (HKCTS). CITS will become a wholly-owned subsidiary of Hong Kong's largest travel company and will no longer be under the direction of State-owned Assets Supervision and Administration Commission of the State Council (SASAC), according to a SASAC announcement on July 11.
CITS announced on February 23 that it had been planning a potential merger with HKCTS, and the plan was subject to approval by government authorities when finalized.
HKCTS is a state-owned conglomerate consisting of seven business segments spanning travel agency, hotel, attraction, property, finance, logistics and asset. The group comprises two public companies: Hong Kong-listed China Travel International Investment Hong Kong Limited and Shanghai-listed CTS International Logistics Corporation Limited. The conglomerate's total assets were worth more than RMB 100 billion as of the end of 2015.
The consolidation of China's state-owned enterprises is taken one step further. The government aims to rationalize 345 "zombie enterprises" within three years, according to Xiwu Zhang, deputy director of SASAC. (Translated by Jerry)