HNA's USD 1.4 billion Gategroup offer short in initial count
07/06/2016
|
10:14:22 AM
|
中文
HNA's plan to acquire the world's second-biggest airline caterer in a USD 1.4 billion deal fell short of a target the company was seeking to garner in preliminary count.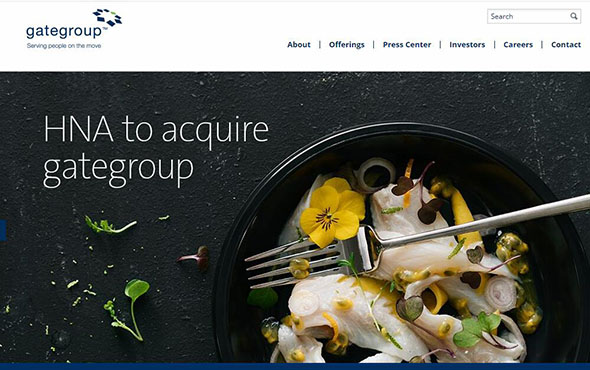 Only 61.3% of Gategroup's shareholders tendered their stock in the initial acceptance period that ended July 1, HNA said in a statement Monday. In April, HNA said the deal for the Kloten, Switzerland-based company required a 67% buy-in. The tally was preliminary and the final count will be published Thursday, HNA said.
The airlines-to-supermarkets conglomerate, based in the Hainan island and controlled by Chinese billionaire Chen Feng, declined to comment further.
Inflight caterers are struggling with a tougher operating environment as consolidation in Europe and the U.S. boosts carriers' bargaining power, and a switch to low-cost flights means fewer passengers take meals.
The final results of the offer are due to be released Thursday. If HNA fails to secure the 67% sought, it can walk away from the deal or drop the condition and extend the offer period through July 21, said Dagmara Robinson, a spokeswoman for Gategroup, citing the deal's prospectus.
Unanimous Support
HNA intended to delist Gategroup upon completion of the public tender offer, according to its April statement. The Swiss company's directors unanimously supported the offer, according to that statement.
Gategroup had a loss of 63.4 million francs on sales of 3 billion francs last year, when the company said it would cut 300 jobs in locations such as Zurich and London.
The caterer's 24.5% negative return on equity compared with a plus 10.1% at Hainan Airlines, HNA's flagship carrier.
With airlines increasingly outsourcing non-core activities, some caterers are seeking to sell out. Air France-KLM Group said in May it's in talks with HNA for sale of 49.99% of Servair and transfer of operational control for EUR 475 million (USD 529 million).
Read original article