Modular construction for China's hotel industry
Hotel developers in China are eyeing more carefully planned and executed projects based on a sound economic footing, to ensure operations.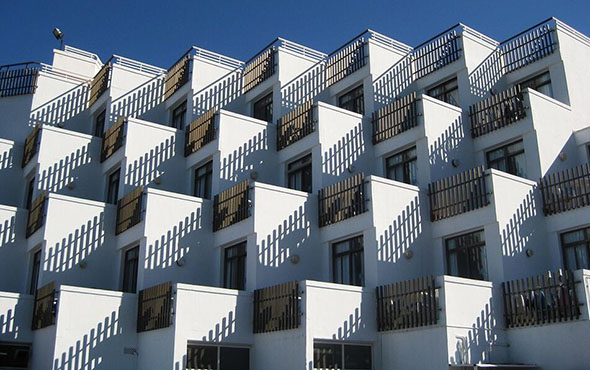 The modular building system might become one possible remedy to bring momentum to hotel development in China, particularly in remote areas.
Modular building is a process in which a building is constructed off-site, under controlled conditions in a factory, delivering the consistent quality designed the same codes and standards as conventionally built hotel units.
The controlled environemnt and 'massproduction' allows for a significantly expedited construction timeline, saving as much as half the construction time.
Companies like CIMC MBS and Deepblue Smart House are the trailbalzers for modular construction in China and has provided numerous modular building solutions for residences, student accommodation, camp accommodation, hotels and beach houses around the world.
Some key advantages of using the modular building for hotel industry:
Quality. Quality and consistency is the core factor for modular building systems.
Timing. Varying from project to project, using the modular building system can cut down the total construction time by 30%-60% compared to traditional construction methods. Meanwhile on-site labor for modular building system is typically reduced by 70%.
Flexibility. The modular building systems are based on very standardized units, yet the design and the layout can be adjusted to fulfill different project's requirements. As a significant advancement the restrictions of designing with standard container sized units no longer apply; the production line can be adapted to different module sizes.
Cost. Modular building allows reductions in the overall capital costs by 10%-30%, through greater efficiencies of design, delivery and onsite management.
Read original article