Home
>
Ground Services
>
New high-speed rail service fuels market share battle against airlines
New high-speed rail service fuels market share battle against airlines
China's rail operators have added an evening high-speed rail service between Shanghai and Beijing that threatens to claim more market shares from airlines in these mature markets.
China's rail operators inaugurated on May 15 a regular high-speed train service departing from Shanghai at 19:00 and arriving in Beijing South Railway Station at 23:48.

High-speed train services that used to be limited to the time slots of 6:30 to 17:30 weren't ideal for business travelers who might want to depart after work and get to Beijing in time for business the following day.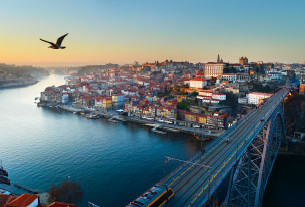 The new train service provides an answer to such needs, and may help railway authorities grab market shares from airlines for the commute between Beijing and Shanghai.

Experts once pointed out that the eight high-speed railway lines – four linking the north and the south and four the east and the west – cover 58% of the civil aviation footprints and may cause airlines to lose competitive edges. The introduction of the evening high-speed rail service between Beijing and shanghai is expected to deal a further blow to flight operators of the same route.

The market share battle between railways and airlines started in July 2009 when overnight high-speed rail services between Shanghai and Beijing were first launched, with both camps vying for customers in these two relatively mature markets, an industry source said. Experts also indicate that flights between the two cities are far less competitive in both pricing and timing – a Shanghai-Beijing flight currently costs RMB 1000 and takes more than 2 hours, while a second-class ticket for the new evening service costs just RMB 553. (Translated by Claire)