Hainan Airlines steps up strategic expansion on international routes
Hainan Airlines, the fourth largest carrier in China, beefed up its long-haul operation in 2015 with the launch of eight intercontinental lines.
Hainan Airlines reported RMB 35.225 billion in gross revenue for 2015, RMB 3.003 billion in net income attributable to parent company shareholders (RMB 2.207 billion excluding share-based compensation charges), EPS at RMB 0.25/share, and EPS excluding share-based compensation charges at RMB 0.18/share.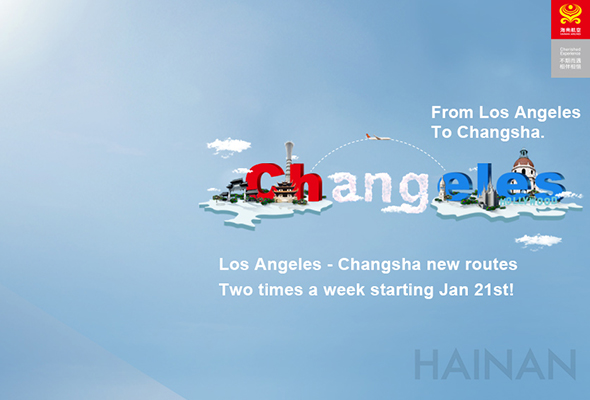 Fleet size scaling up on growing demand from market
The airlines registered 66.241 billion in passenger traffic and 88.19% in overall passenger load factor during the year.
The company introduced 39 new planes and retired six planes, expanding the fleet to 202 jet in operation by the end of 2015. Operating revenue was 2.27% lower than the year before when the company disposed Guo Rui Cheng ("国瑞城") for RMB 1.512 billion. Transport revenue, on the other hand, grew by 2.04% to RMB 33.077 billion, thanks to its expanded fleet and strong market demand.
Selling expenses dropped while financial costs inflated
Accrued sales expenses in 2015 was RMB 1.987 billion, taking into account increased proportion of direct sales and reduction in agent fees. Administration expenses were inflated by increase in remuneration and taxes to RMB 841 million. Financial expenses, mainly from exchange rate losses following RMB's depreciation against the greenback, amounted to RMB 4.645 billion.
Proactive expansion leading to improvement in brand value
The airlines took off in the long-haul market in 2015 by launching eight intercontinental routes, including Chongqing to Rome; Beijing to San Jose, Birmingham and Prague; Shanghai to Seattle and Boston, and Xi'an to Rome and Sydney.
Ranked as a five-star carrier by SKYTRAX, Hainan Airlines may enter a time of rapid growth with its international expansion strategy and reputation for premium service. (Translated by Jerry)