Marriott and Starwood sign amended merger agreement valued at $13.6 billion
03/22/2016
|
11:09:50 AM
|
中文
Starwood decided that improved offer at $13.6 billion from Marriott is superior compared to previous proposal led by Anbang consortium at $13.2 billion.
Starwood's Board of Directors determined that revised terms from Marriott constitute a superior proposal compared to previously announced offer by Consortium led by Anbang Insurance Group;
Revised terms value Starwood at $79.53 per share or $13.6 billion; total per share value of $85.36 with separate ILG transaction consideration.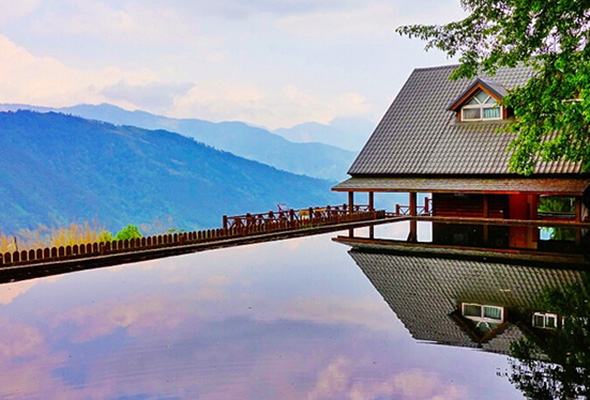 Marriott International, Inc. and Starwood Hotels & Resorts Worldwide, Inc. announced that the companies have signed an amendment to their definitive merger agreement that creates the world's largest hotel company.
* Increased cash consideration to $21.00 for each share of Starwood common stock.
* Revised exchange ratio of 0.80 shares of Marriott common stock for each share of Starwood common stock.
* Targeted annual G&A synergies increased to $250 million run‐rate.
* Marriott and Starwood special stockholder meetings to be held on April 8, 2016 with transaction closing planned for mid‐2016.
* Marriott conference call 8:00 a.m. ET on Monday, March 21, 2016
Class A common stock for each share of Starwood Hotels & Resorts Worldwide, Inc. common stock. Excluding its timeshare business, the transaction values Starwood at approximately $13.6 billion ($79.53 per share), consisting of $10.0 billion of Marriott International stock, based on the closing price of $73.16 on March 18, 2016, and $3.6 billion of cash, based on approximately 170 million outstanding Starwood shares. Starwood shareholders will own approximately 34 percent of the combined company's common stock after completion of the merger, based on current shares outstanding.
In addition, Starwood stockholders are expected to receive separate consideration in the form of Interval Leisure Group (NASDAQ: IILG) ("ILG") common stock from the spin‐off of the Starwood timeshare business and subsequent merger with ILG, currently valued at $5.83 per Starwood share, based on ILG's share price as of market close on March 18, 2016 (the "ILG transaction").
As a result of extensive due diligence and joint integration planning, Marriott is confident it anachieve $250 million in annual cost synergies within two years after closing, up from $200million estimated in November 2015 when announcing the original merger agreement.
As announced on March 18, 2016, Starwood's Board previously determined that the binding and fully financed proposal from a consortium consisting of Anbang Insurance Group Co., Ltd., J.C. Flowers & Co. and Primavera Capital Limited to acquire all of the outstanding shares of common stock of Starwood for $78.00 per share in cash constituted a "Superior Proposal," as defined in the merger agreement.
Starwood's Board unanimously recommends the amended merger agreement with Marriott to Starwood's stockholders.
Read original article