Tuniu considers share buy-back but has not yet decided
03/17/2016
|
7:22:11 PM
|
中文
Tuniu now has about US$1bn cash on hand but has not yet decided on the buy-back plan.
With recent share price declining and about US$1bn cash on hand, Tuniu is considering a share buy-back but has not decided yet, according to a report from Morgan Stanley Research.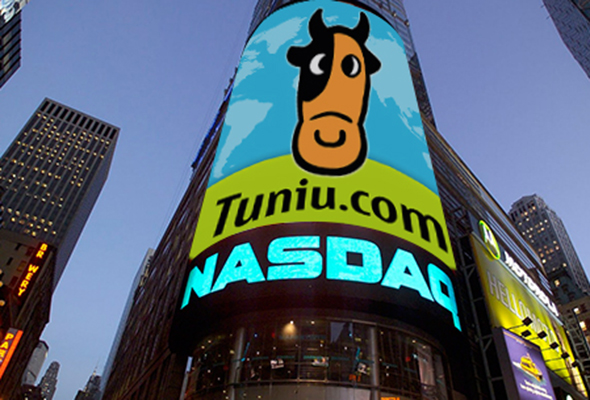 Management expects a slight improvement in gross margin but opex for new initiatives will continue in 2016. Other revenues, including financing and insurance, should retain current growth momentum.
Investment continues in 2016. Tuniu now has 180 service centers and plans to add another 120 in 2016. It will also establish more overseas service centers to source travel products directly. The company does expect cost as a percentage of GMV to decline slightly YoY this year. In 2017, investment in new initiatives, such as financing, insurance, air ticketing and the hotel platform will be almost done, which will further narrow the loss.
GMV growth is expected to recover in next 2-3 quarters. The company took 2 quartersto recover from the negative impact of Thailand's political events in 2014 and 7-8 months to recover from the impact of MERS in 2015. Thus, it expects the negative business impact from the Paris attacks to be digested in the next 2-3 quarters and GMV growth to recover to normal levels.
Direct procurement will continue growing. According to the company, most domestic products are now procured directly by Tuniu, which makes its domestic tour gross margin slightly higher than outbound travel products. The company will further increase its direct procurement percentage in 2016, especially in overseas destinations.
Other revenues to grow healthily. Tuniu expects other revenues, composed of insurance and financing, etc, will continue growing healthily in 2016. The company now charges 60% commission on its insurance products, which is largely in line with the industry average level.
Read original report