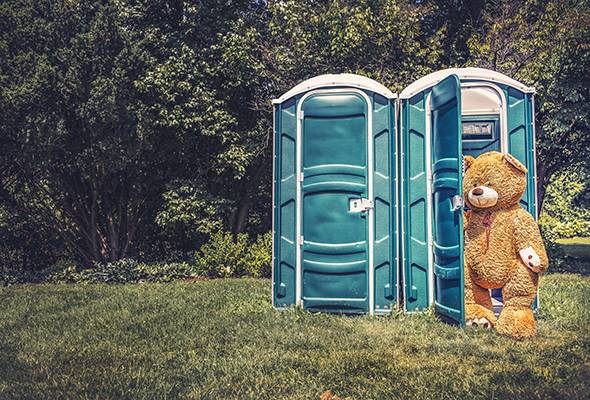 Tnooz: What was a big shift for Booking in 2015?
Tans: A deeper focus on attachment. If you look at the product development we've recently done, it's a lot more about the end-to-end customer experience, instead of purely the transaction.
So you see destination endorsements on Booking, we have a destination finder, we have destination guides….
Also Booking is changing to really start helping customers to make that journey as good as possible….
In the end, that's where the focus should be…. We always say we want to bring more trip for your money….
Tnooz: Let's talk about hotel suppliers in terms of merchandising? On the airlines there's a lot of noise about that, but why isn't there a way for hotels to integrate their loyalty programs into the booking path?
Tans: Yes. We always think about the intimate customer experience. We would like that, if a customer wants to start on Booking and then eventually books a hotel chain, etc., we would like it, if they're a member of that chain they would get the points. Also, the service that goes with that.
That's something that we're actively talking to chains about, too, which is for them a bit more complicated, because it's always been around people coming directly to their sites.
We need to see how that goes, but we have an interest to see how we can integrate that.
Tnooz: What would you be hoping to change or adjust a bit in that dynamic?
Tans: If you think about the end-to-end customer experience, if it's a member from a certain chain, that we can actually eventually tell the chain that this is a member.
Tnooz: Pass along that information?
Tans: Yeah, because then it's a great experience as well, for customers.
Tnooz: Are you passing along that information now?
Tans: Today, no.
Tnooz: But that's something you're thinking about.
Tans: Well, we could do that, yes.
Tnooz: Is that more of a sales issue or is it a technical issue challenge? If Booking.com decided it wanted to do that, is it more of a technical issue to get it done, or is it more of a partnership issue?
Tans: It's a partnership issue.
Tnooz: As a journalist, I face a problem. Some stories are easier to tell than others. One narrative template is David versus Goliath. In other words, The Scary Booking.com Monster Is Coming to Eat Us All. This trope is popular. When hotels, especially independent hotels, complain — it may be about rate-parity contract provisions today, it may be about third-party distribution commissions tomorrow — many express fury at Booking.
Tans: We measure satisfaction for the customer but certainly also from our partners. The satisfaction rates from our hotel partners is very high in our surveys.
I always say, "Of course, everyone prefers direct bookings." I get that. But I always say that as long as we keep delivering the business they need, we will always be on the right side and be a great partner for hotels.
Of course, we need to think how we work through parity and all those types of topics.
But Booking has always invested a lot in partnerships. More than anybody else. We have 180 offices around the world where people who are only talking to partners every day.
There's nobody out there who puts so much money into making sure we keep delivering the value, and that we also understand the needs of our partners.
They know that, they see that, but of course there will always be some things we disagree on. We have talked about these things, and overall the resolution of these issues is going well.
Booking.com was so busy building its business we never invested in PR or burnishing our corporate brand with the press, so the world assumed it was arrogant.
That's been good and bad. There's pros and cons. It's good because it enabled us to grow and focus, right?
Tnooz: A concern with some of the supplier-side tools like BookingSuite and what will develop out of the HotelNinja's acquisition and out of this year's new Pulse communication app is, "Should I trust Booking? I'm already doing this third-party distribution, how much more information can I share with an OTA giant?"
Tans: Overall BookingSuite has been very positive, actually.
Because in the end, hotels like that we make it cheaper. Don't forget that before us properties paid maybe 20,000 euros or dollars for a website.
Thanks to us, it's so much cheaper. They're actually happy about that.
They know how we value partnerships, and how we use data. Booking is a company that is very focused on conversion and making sure that we deliver to our customers.
As soon as they also see those qualities in the BookingSuite products, that it delivers value to them, they'll know they're fine with us. I'm not worried about that.
Tnooz: One analogy that Priceline Group CEO Darren Huston makes on the subject is that hotels are really great at running hotels. That's their job, they know how to cater to guests, create an amazing experience. Asking them to succeed at digital marketing globally would be like asking a marathon runner to win a swim race, he argues. They're not inherently skilled online marketers, and he argues they should outsource that to companies like Booking.
Tans: Don't forget that Booking has built a whole platform around the data utilized now, with translations, custom services. We make a hotel's own products perform so much better.
BookingSuite is an example. BookingSuite combines a website design and marketing product and a mobile product together.
We're now rolling out a rate manager, a rate intelligence product to help properties set the right rate, and we will expand that, because we feel that we can really help properties to be more successful also with their own products, and therefore overall also improve the product on Booking.
Tnooz: Some feedback that I hear from hotels is that it doesn't feel that some of the initial B2B products are consumer-grade friendly to use.
Tans: Yes, if you look at BookingSuite, we just started that a year ago. A lot of these products are still under development.
Tnooz: Right.
Tans: There of course we're bringing in our testing culture as well, to make sure that we … Imagine that you're a small property, you can never pay for a technical tenant to provide the digital savvy that our products offer.
So now you have other people that are every day optimizing all these websites.
That's an advantage that properties can take from the knowledge that Booking has. But that's still in progress; BookingSuite is something we started that we're still rolling products, and will continue into next year as well.
Tnooz: Are you interested in tours and activities, getting more into that, or restaurants or one of these parts of the trip?
Tans: We are with OpenTable, so we are already, wherever we can, offering in our destination guides, restaurants around the property that people book.
We will develop that further, because we do see an interest in customers when they book through Booking to help them with that.
Tours and activities, we're also testing a few things to see is that also something that customers are looking for when they book through Booking, and we're doing a few tests also in that area. But we need to see if it's successful or not.
Tnooz: The CEO of Expedia Inc was asked on stage at the Phocuswright Conference, "Is it true that whoever has the most rooms wins when it comes to vacation rentals?" He answered, "Yes." Do you have an opinion on whether scale of inventory is the decisive factor?
Tans: I would rather look at it from a different angle. Whoever brings the best customer experience wins instead of saying who has the most rooms, because that's very technical and I'm not sure customers would look at products that way.
But whoever builds the best customer experience will probably win, and that's why Booking has everything instant-bookable, because we feel that's important in the customer experience, and we want to make sure it's friction-less for customers to book that kind of product.
That's where I would put the focus, not on who has the most rooms. I don't think that that's the competition we're in.
Tnooz: How is Asia working out? I hate to say "Asia" because that covers such a multitude of individual cultures and tech and shopping and payment behaviors. But you know what I mean.
Tans: Yes, and there's differences between North Asia and Southeast Asia. Southeast Asia, we've been active for a long time, we are very successful.
In Japan we are growing very fast. There you see that we're able to build a product in Japan. China is a bit different if you think about it. There's a lot of competition in China.
But also there you see that our brand is gaining traction with Chinese users; in outbound, we're the biggest non-native brand. The Chinese customers know how to find Booking to book anywhere else in the world.
So, we're building our brand. And it's not a different product in China or Japan; it's the same product we have here.
Tnooz: What's next for Agoda?
Tans: If you think about Agoda, it's very distinctive from Booking, and the market they're in. I don't think that there's any change needed. They're very successful, they have a lot of Asia at the moment, and they have a good product.
Tnooz: But as Booking.com moves into other geographic markets, from now on that's really going to be about Booking.com as a brand, as opposed to …
Tans: Yes, but don't forget that it will not only be Booking. You will always have a few brands. That's quite healthy. Agoda in that sense has a very important role to play in certain markets.
Tnooz: How can such a big company like Booking be located in such a small country?
Tans: For Booking, it has always helped us, because if you think about Holland, it is very small. Quite soon we were done with Holland, and we had to go and look outside.
If you have a big home market you tend to stay in your home market for a longer time. That's why Booking spread out so quickly.
Tnooz: Why is Booking.com such a success? It is the world's largest online hotel reservation platform by any measure.
Tans: There are three important factors. The first one is culture.
Tans: It's a very entrepreneurial, data-driven culture. Where other companies were more — I'm not sure what word to use, arrogant or or almost ideological (led by beliefs instead of facts), we let the data lead us to the right decisions as to how to develop our product.
Tnooz: Right.
Tans: Then it's innovation. We really are a tech company that is doing so many experiments everyday on customers, and that's why we move very fast. We innovate, and we do over 1,000 experiments every day.
Tnooz: A/B tests on the sites and in the apps?
Tans: Yes. We deliberately build in practices that let us fail faster and therefore innovate faster than our competitors.
We have a very bottom-up culture, and that's what young people like. We have a lot of self-steering teams that make their own decisions.
You're allowed to make mistakes, you learn fast, we improve fast through a testing culture. It's meritocratic, with more than 80 nationalities represented in our Amsterdam office alone.
Tnooz: Gotit.
Tans: The third one is building scale. We've always built a company that is locally relevant, but locally very scalable…. We invested a lot in local people. We have teams on the ground that understand local cultures as to how do we need to spend in all of these markets.
Tnooz: On localization, because this is an issue that so many companies are struggling with, as globalization comes along. How do you have the ability to scale up but then also be localized and be relevant?
Tans: If you look at the product it's the same almost everywhere in the world. There's local differences, but the product is very similar.
Tnooz: The transactional part?
Tans: Yes, that's what we've learned. If, for instance, there's an idea coming from Japan, then we would take it back to Amsterdam, test it on a wider range of countries.
If we found out it is helping customers overall, then we would implement it. If you start doing all of that locally then it will slow you down. We centralize the testing, so to speak.
Tnooz: What can you share about supplier-side expansion from Booking.com in general?
Tans: We're always expanding. We have 21 million rooms now on Booking.
We have close to 830,000 properties. We feel there's so much opportunity to grow.
And more and more you see Booking spending into the long-tail vacation rental properties, that over the coming years will be a big focus, too.
Read original article