UCAR's original shareholder Youche Technology is undertaking a shareholding restructuring in which its shareholders will acquire China-registered Huaxia Lianhe Technology and then transfer UCAR's chauffeur service shares to Huaxia. The equity ratio for all shareholders will remain unchanged after the restructure.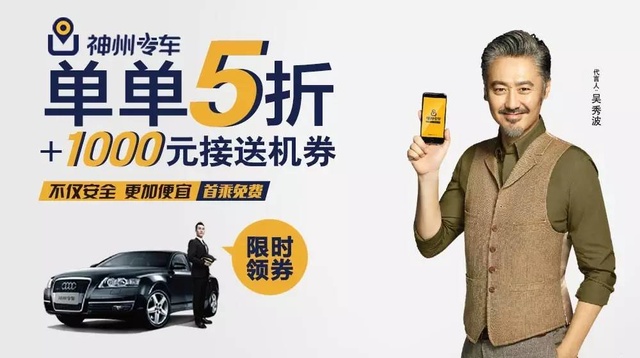 ​
CAR Inc's CEO controls Huaxia Lianhe the new operator of UCAR
After the restructuring, Huaxia will replace Youche Technology as UCAR's new holding company and will operate all of UCAR's chauffeur service.
Huaxia Lianhe Technology's legal representative Zhengyao Lu is CAR Inc's CEO and UCAR director. Huaxia was established in June 2002 and its registered capital was amended to US$6.5367 million on December 14, 2015. Its operations are in software technology development and technology services.
Analysys analyst Xu Zhang thinks that UCAR is unique in the chauffeur service for having heavy assets, and this puts the company in the best position to be the first to become profitable in the chauffeur service industry. If it goes public, the company will attract more investors with its excellent market outlook.
Mr. Zhang said: "Building up heavy assets requires massive capital spending, and the company will be under the pressure to raise capital and make profits. However, the advantage of having heavy assets is that the company then does not need to burn cash handing out subsidies in a bid to gain market control. UCAR can start operation as soon as the company pays its drivers salaries making it more flexible. In any case, UCAR's mid to upper class user base is not price sensitive so subsides offer them little incentive."
UCAR has still not become profitable yet. Its director Mr. Lu said the chauffeur service's profit model is extremely transparent and costs are controllable. "I can turn the tap any time to get the price back to a normal level, and the profit margin will be very clear," he said.
Analysys reported that in the third quarter of 2015 that the share of user base among the top three chauffeur service providers – Didi-Kuaidi, Uber and UCAR –were 83.2%, 16.2% and 13.4% respectively.
On December 29, UCAR said it would upgrade its service. In the coming year, it plans to add 10,000 mid-high end business class limousines to its motor pool.
Meanwhile UCAR will reduce its fares calculated per kilometer in various cities. Tianjin and Wuhan will be the first cities to reduce fares from RMB2.8 per kilometer to RMB2.6 per kilometer, starting from January 1.(Translation by David)