More duty free stores will be opened in China to offer Chinese shoppers' greater access to imported goods and open up import channels to satisfy local consumption demand, according to Lin Xu, planning department chief of China's National Development and Reform Commission.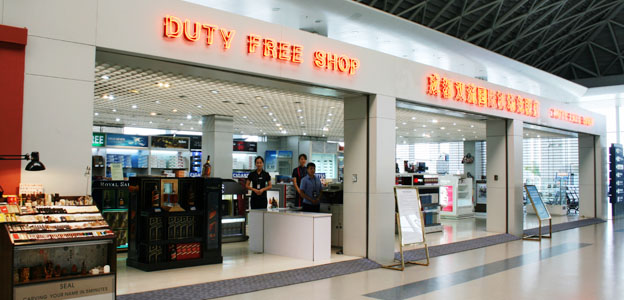 Chinese travelers have become the world's greatest duty-free shoppers as outbound travel and consumption power continue to go up while the price difference in goods sold domestically and overseas led Chinese visitors to shop overseas during their travel.
The duty-free shops in neighboring countries like Japan, Korea and Thailand have all benefited significantly from the strong buying power of Chinese shoppers. Earlier, Japanese duty-free mall Laox reported profits skyrocketed 78 times in the first half of 2015, compared to the same period last year, thanks to the "Explosive Shopping" phenomenon among Chinese tourists.
Chinese customers account for 70% of total sales revenues from foreign visitors at Korea's most famous duty-free store, The Shilla. The Shilla had a 39% jump in online retail revenues, with 30% of the revenues from Chinese customers, after launching a Chinese language website in May 2014.
In Thailand, 90% of hotel duty-free customers are Chinese and many staff are Chinese speakers. Sombat Decapanichkul, vice chairman of Thailand-based King Power, one of the top ten duty-free stores worldwide, told the Nihon Keizai Shinbun that Chinese tourists have helped Thailand maintain ongoing annual growth at a rate of 10%-20% per year.
Global Blue's data show that shopping by Chinese customers in Europe grew 64% this year, with accessible luxury goods especially popular choices.
Generation Research reported that perfume and cosmetics were the most popular retail items, accounting for 28% of the turnover of duty-free goods. Recently, L'Oreal Group set up a department specifically for tourism retail and it now sees the ever-expanding duty-free market as a "sixth continent" that accounts for 15% of its luxury brands' revenues.
China's duty–free industry has had an average annual growth rate of 60% over the past three years. Sanya city's duty-free shops received over 15 million visits in the four years since Hainan Island implemented a duty-free policy. In September 2014, Hainan opened the world's largest duty-free store, Sanya Duty Free Shop, covering an area of 72,000 square meters.
A survey by the US-based Boston Consulting Group estimates global duty-free shopping to be worth up to US$59.8billion in 2015, more than twice as much as 10 years ago. Retail market research agency Conlumino's statistics show that duty-free shopping was worth US$48.7 billion in 2014 and is forecast to reach US$73.6 billion by 2019.
With such an excellent market outlook, global duty-free shop giants are accelerating M&A activities. The world's largest travel retail brand Dufry AG acquired another duty-free giant in the global top five, Italian-based World Duty Free Group, for 1.3 billion euros.
This acquisition will give Dufry AG control of over a fourth of the global market and secure its position as the largest duty-free store group in the world. According to the global duty-free store group rankings in the 2014 Moodie Report, Hong Kong-based DFS and Korea-based Lotte Group were ranked second and third respectively in terms of sales volume.(Translation by David)