China's state-owned Chinese travel middleman TravelSky Technology has been upping its efforts in the corporate travel market.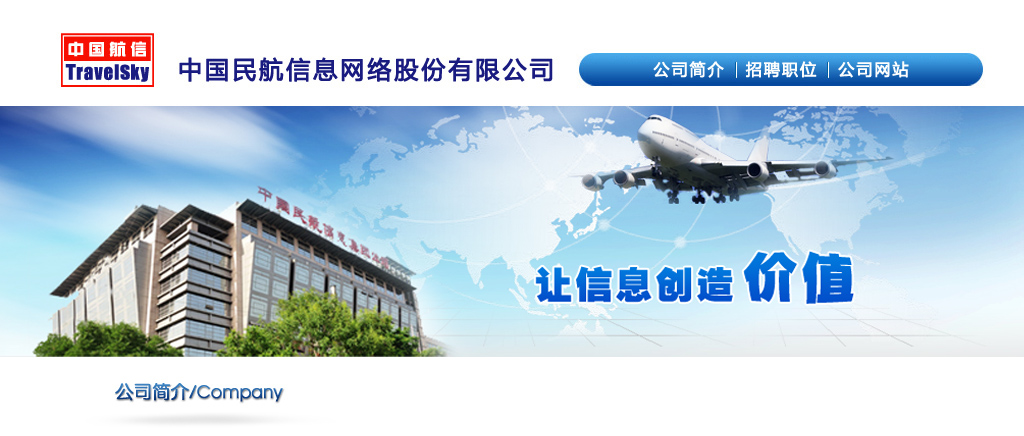 There is no avoiding TravelSky when it comes to any type of travel in China, even after the government partially opened the company's doors to foreign global distributions systems (GDSs) a few years ago.
Yet the company has had to sharpen its competitive edge to tap into the increasingly mobile- and data-driven business travel market.
New division
Late last year, TravelSky created the IT subsidiary Beijing HangJu, which uses TravelSky's and its partners' data analytics to help travel management company (TMC) clients find the best airfares with an easy payments-and-settlements system.
HangJu can also push up-sells, such as hotel stays, car rentals, and recommendations for places to shop to travelers at the relevant point in the booking process by analyzing patterns in more than a decade's worth of GDS data, the company says.
Xiongfei Tang, the company's COO and 12-year TravelSky veteran, thinks Big Data is a key to creating better customer experience – the biggest competitive differentiator in a service-oriented industry – especially as China enters the zero-commission era (initiated by China Southern Airlines this past June).
Tang spoke acknowledged these issues at an education forum for corporate travel executives in Beijing this summer:
"The more service scenarios you create for your product based on 360-degree customer analyses, the less possibility it has of being replaced. Transforming Big Data into business insight, thereby elevating customer experience is where future business opportunities lie."
Tang added:
"Traditional business models are being revolutionized by the digital economy. …"
"With commissions off the table, selling air tickets can mean nothing more than getting traffic to your site. Creating value for your service based on deep and precise customer understanding, that means profit."
Despite the talk, TravelSky did not break out the performance of its corporate travel efforts in its September financial report.
Long road to corporate travel
The expansion of HangJu is part of TravelSky's broader aim to transform itself from a "traditional" GDS company to a more technologically well-rounded one that fits the future markets' needs, business-travel included.
In April 2015, Bo Peng, general manager of global distribution for TravelSky, spoke on this topic at a corporate travel management conference in Shanghai. He noted:
"When global TMCs like American Express and CWT started entering the China market back in 2005, Travelsky correctly predicted a future boom in the Chinese business-travel market."
It was years ago when TravelSky became aware of its self-described "responsibility" to lend support to this future boom.
In 2009, it released its first business-travel reservations platform and booking tool BlueSky, which is currently used by over 10,000 clients, including Fortune 500 companies, major TMCs and local enterprises.
BlueSky already serves millions of travelers each year. Its SDK includes traveler profiling, travel policy management, and cost center management. It integrates its core functions associated with corporate travel management with third-party software, such as CWT's and HRG's software. Peng stressed:
"BlueSky's seen consistent improvement over the years, addressing Chinese business travelers' most common pain points."
The paint points he named included pre-trip planning, filling out approval and reimbursement forms (which are notoriously complicated in China), making frequent and immediate changes to their travel plans and getting real-time flight status updates.
Aside from incorporating data and financial management to its originally quite simple hotel and flight-booking services, TravelSky has also collaborated with third-party vendors and partners (ISOS, for example).
Read original article