ChinaTravelNews, Ritesh Gupta - There is a sense of urgency among top carriers in China today to embrace the retailing opportunity, and they aren't averse to setting up a strong foundation for the same.
So be it for doing away with non-standardized processes to improve upon the IT infrastructure or hiring the right talent, the industry is witnessing groups like China Eastern and Air China refining their core e-commerce operations.
As we highlighted in one of our recent articles, Chinese carriers are behind the current benchmark for ancillary revenue per passenger or the contribution of ancillary sales in the overall revenue mix. Chinese LCC Spring Airlines' is currently garnering 5% from ancillary sales, FSC China Eastern would be doing around 3.6%.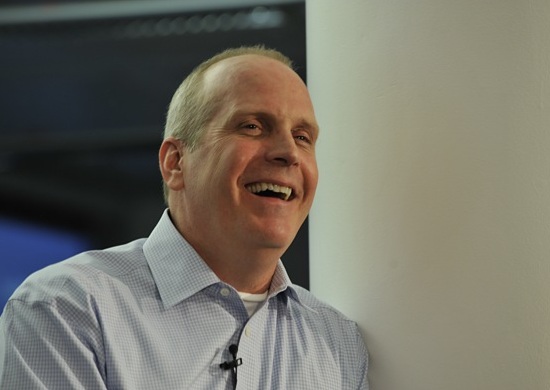 Jim Davidson, CEO, Farelogix
"The opportunity for Chinese airlines is very big based on what we are seeing in other markets, such as the U.S. and Europe, where the year-over-year rate of revenue generation is growing at high single to low double digits," says Jim Davidson, CEO, Farelogix. He says Chinese airlines recognize this opportunity and the need to offer a larger array of products and services, and that a willing customer base awaits.
To capitalize on this opportunity, airlines must define their merchandising and retailing strategy – i.e. fare families, branded fares, a-la-carte products and services. Then there is a need to build/ acquire a technology solution that will provide them with merchandising capabilities consistent with their strategy. It is unlikely that any airline would take on the burden of building a unique technology solution due to the expense and time required to do so.
As Davidson recommends, an entity needs to implement the technology solution – generally first on their website as they usually control the ability to do this. And eventually, modify, expand, and improve their merchandising program.
Not to be "out-of-sync"
Understandably since these are early days for Chinese carriers, these organizations are trying to settle down with their merchandising plans.
There is a need to set up an omni-channel support for their merchandising initiative i.e. managing product content, pricing and inventory are all managed in a single system.
This is by no means just a Chinese airlines issue, says Davidson.
It's important to be pragmatic at this juncture.
"Airlines that will attempt to manage their merchandising program not using a single system will quickly find themselves at a significant disadvantage," he says. "An assumption that involves an airline managing multiple merchandising processes/ systems across direct and indirect channels is not scalable, nor technically, economically, or commercially feasible. In this case the airline most likely will find themselves "out-of-sync" with their product offers based on how and what those channels can support in terms of merchandising content."
Citing an example, Davidson says today each GDS requires the airline to implement and support their unique process/ methodology - generally some combination of ATPCO filing and GDS direct filing - so the assumption or expectation that airlines will manage their merchandising products and services using three or four different ways is a flawed assumption and recognized as such by both the airlines and GDSs.
Newness of airline merchandising
So what can Chinese airlines learn from their counterparts in other markets when it comes to targeting new revenue opportunities offered by ancillary product selling?
Answering the same, Davidson says, "Since airline merchandising is in general a relatively new concept for most airlines, there is no one right answer or model. Any airline can learn from the successes and failures of other airlines related to this area."
He recommends that given the relative newness of airline merchandising, an airline should at least identify an approach to simply begin. This may mean making shorter-term investments and commitments to third party providers under some type of trial program. They could also run a "bake-off" with a few vendors so they can quickly see who can do what.
"Many airlines seem to want to jump right in to a lengthy RFP process without doing a bake off or trial," he says. "With airline merchandising, the immediate RFP process make end up locking the airline in to a long-term commitment with limited success. This should be avoided."
Many airlines that are considering a merchandising program can pick one of two paths: a) Leave their merchandising in the hands of a third party; or, b) Acquire merchandising technology that they, the airline themselves, can control and even operate.
As Davidson points out, industry experience is beginning to trend in the direction of the airline acquiring and operating their own merchandising engine. This option enables the airline to create, manage, and change products and offers on their timeframe, not someone else's. A sophisticated merchandising program essentially requires the airline to control their products and , as responding to change (pricing, offers, rules) is a fundamental requirement for any airline program.
Also, as observed in other markets, a traveler's shopping requirements are influenced by two main factors: a) The type of trip (i.e. business, leisure, etc.) for the individual traveler is a determinate of the types of products and services an airline should be offering; and, b) The product offers themselves, regardless of the type of trip, can be a major influencer as the traveler may simply respond positively (buy) to a relevant offer generated by the airline. This option requires that the airline have control over both their merchandising program and their technology so controlled and frequent product/pricing testing (i.e. A/B Testing) can be enabled.
Also, the ability for the airline to link their merchandising system to internal systems such as CRM, customer profiles, frequent flyer database, is essential as an airline's merchandising program matures, shared Davidson.
Path to be chosen
Airlines today are looking at investing in new technologies such as their own merchandising and pricing engines.
As for what to consider, Davidson says airlines will generally have two options to look at:
· Develop yourself
Pros – Airline owns the IP.
Cons – Airline must have the merchandising and pricing product, technical, and support expertise to build and maintain their merchandising and pricing engines. Frankly, few airlines have the required skill sets, asserts Davidson.
· Choose an experienced third-party solutions provider
Pros – Should be more cost effective than an airline developing and maintaining the engines on their own. An experienced third party solutions provider should be able to spread the initial and ongoing investment and operations across multiple customers. A third party solutions provider will also provide all implementation and ongoing support (i.e. 24/7 help desk and tech support). General enhancements and updates are generally provided at no charge.
Cons – The airline does not have total control, however some third party providers will allow the airline themselves to host, operate, and configure the acquired engines.
Also, there certainly is a need to have interoperability between a pricing engine and merchandising engine. That may not necessarily mean that the two engines are provided by a single vendor, but it could be that scenario.
Davidson says the challenge for many existing pricing engines on the market today is that they were architected at a point in time prior to the concept of airline merchandising. "The wisest approach is to determine the airline's specific needs as it relates to pricing and merchandising engines and look at the available options with their specific requirements in mind. A key here is to look to the future in terms of where the specific airline's merchandising program is heading," he says.
Acquiring a set of engines that give the airline, rather than the vendor, more operational control is certainly beneficial.