Weekend travel platform Tripzm has fully acquired leisure travel and lifestyle site Meizhouliu, and will change the latter's name to i-Tripzm. The company though will continue independent operations of its social space with the same team, albeit under the banner of Tripzm's Hangzhou branch. i-Tripzm's founder Kan Hu will become branch director.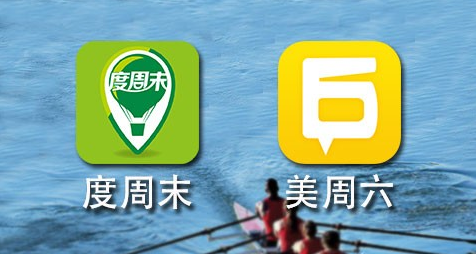 Tripzm and Meizhouliu merge
Prior to the acquisition, Tripzm had announced it received a US$20 million investment from Legend Capital in its Series A financing round.
Meizhouliu was launched by Mr. Hu in January 2014 as a platform under Hangzhou Chaji Internet Technologies. It is dedicated to providing travel solutions from planning to departure for users. It has morphed from a media-based weekend guide and shopping platform into its present form as a leisure travel and lifestyle social space.
Mr. Hu said media-based weekend travel media platforms have to deal with a deluge of information, and so picture-based social space is a refreshing change. Meizhouliu also modified its model to beyond weekend excursions and broke through time limitation by offering urban leisure options as the main choices, and weekend excursions as supplementary options. The change succeeded in expanding the user base.
Tripzm was founded in May 2014 by its CEO Huajun Mei as a subsidiary of Suzhou Youliang Ping Internet Technologies. It is a travel and lifestyle site that specializes in planning weekend travel and lifestyle. Users first design their own products and then submit to the Tripzm platform, and Tripzm will source suppliers when there is a critical mass of user demand for a specific product. Tripzm's service network already covers almost 60 cities and this is expected to grow to 100 cities by year end.
Mr. Mei said Tripzm will accelerate market expansion after acquiring Meizhouliu, and the new company i-Tripzm will also actively expand its coverage to capture users in other cities. He said the majority of businesses in the weekend travel segment are transaction platforms but the actual rate of transactions among users is extremely low, so a leisure platform has to be based on users' interest in order to direct traffic to the platform and attract new users.
Although there is no shortage of startups in China's weekend travel segment, no one player has risen yet to claim dominance, and in the meantime major OTAs like LY.com and Tuniu and actively encroaching on the segment.
While mergers and acquisitions are a viable way to quickly increase market share, the goals for acquisitions can differ greatly for companies at different stages of development. Startup acquisitions generally revolve around expanding turf, personnel and user base, and so Tripzm's merger with Meizhouliu is expected to bring a new competitive force to the segment.(Translation by David)