ChinaTravelNews, Ritesh Gupta - GDS companies continue to refine their merchandising capabilities as well as technology and payment solutions as airline offers demand improvisation in distribution.
For instance, an airline decides to introduce new premium suites on a particular aircraft for certain routes. It is imperative for travel agents to comprehend what the new offering is all about. This and a lot more depicts what GDS companies need to capitalize on, as airlines seek exact demonstration of their direct channel content to indirect channel partners. GDSs highlight they are already pushing the envelope and responding to needs.
Travelport asserts that its solutions are fully equipped to facilitate travel commerce.
If we talk specifically of China, Travelport, which now calls itself a Travel Commerce Platform, says it has already customized its flagship tool for agents.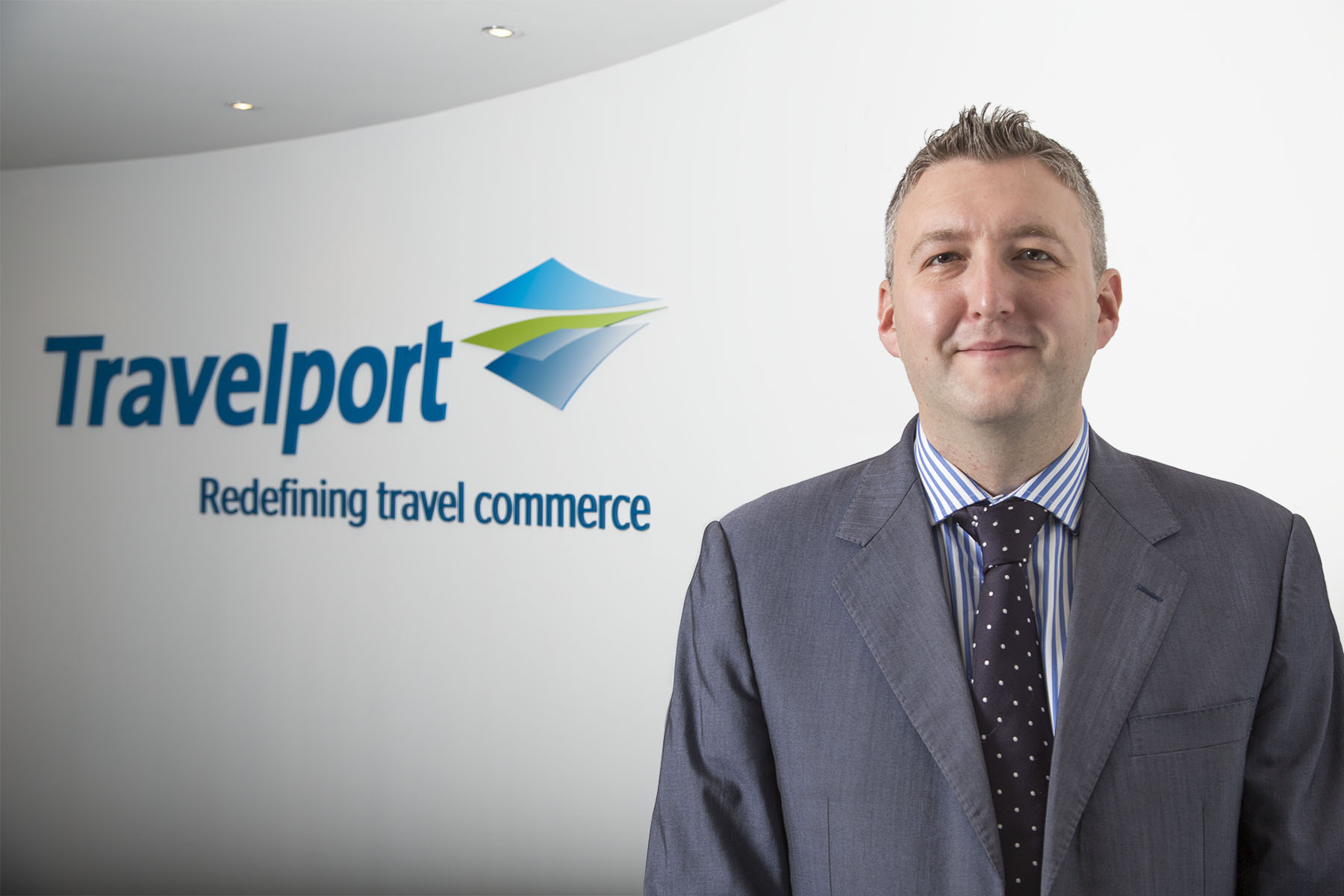 Martin Herbert, GM - Asia, Travelport
"Our flagship product, the Smartpoint point-of-sale tool, is actually China-ready. Its workflow is fully multi-lingual with Simplified Mandarin built-in," says Martin Herbert, GM - Asia, Travelport.
The tool instantaneously compares fares, displays images of cabins and seats in a single window, featuring real-time content from over 400 of network airlines. Another highlight is the availability of branded fares and ancillaries. A major attraction for any travel agency is to negate the task of checking an airline website, and also avoid multiple searches.
Capitalizing of available opportunities
But as much as the tools are getting ready for China, it is also vital to know how that companies like Travelport can manage post-booking processes and services, such as fulfilment and processing of the travel transactions.
The regulatory environment still remains an issue. For instance, in early August as Sabre released its Q2 financial results, Tom Klein, president and CEO, Sabre acknowledged that China is a "regulated" market.
He stated that it's "effectively a state-owned monopoly for both airline reservations as well as for travel agency distribution".
For his part, Herbert said, "Naturally we look forward to the liberalization of the Chinese distribution market."
"Travelport participates in the Chinese market in full accordance with Civil Aviation Administration of China (CAAC) policies and we continue to invest and progress with required approvals for the sale of foreign carriers with the CAAC," he said.
On the positive side, as witnessed last year, with the gradual deregulation of the market GDS companies are making progress. It started with allotment of BSP certification to GDSs and issuance of air tickets using technology, customised for China.
Also, this doesn't mean that GDS companies are restricting themselves only to air ticketing distribution.
"While we await the liberalization of air ticketing distribution, we are aggressively expanding our non-air activities in China," said Herbert. "In hospitality, for example, Travelport boasts the largest inventory of 650,000 hotels worldwide." He believes this is a definite value-add for the current 100 million outbound Chinese travelers, a number that is expected to double to 200 million by 2020. "Accommodation is the second highest expenditure for Chinese travelers after shopping, even higher than transportation."
Travelport's Travel Commerce Platform generated revenue of over $2 billion last year, with 20% from the Asia Pacific region.
Around 80% of its commerce platform revenue comes from the air segment. Also, the company grew revenues by 15% in this region in the second quarter.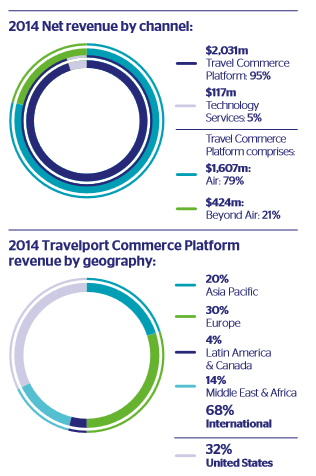 Responding to changes in distribution mix
Herbert says the shift in distribution mix in China is the same as shifts seen elsewhere in the world.
There is a whole mindset and cultural shift towards instant gratification, the sharing economy and personalization, he says. "Such behavioral traits are of course better served by the online channel," says Herbert. However, he also added, "The offline channel is still very relevant for the corporate travel segment as the corporate process of purchasing travel services has less relevance to these behavioral changes except where efficiency and cost optimization can be achieved."
Talking of PC to mobile, Herbert mentioned that more than 20% of online travel bookings were made on mobile devices in Asia.
"For travel agents, there is now increasing demand for them to work on the move," he said.
Referring to ongoing association with airlines, he said a major focus today is on selling ancillaries and add-ons. He also referred to non-air travel products such as car rentals, rails, independent hotels and even local attractions like day tours etc. These are now increasingly finding their way into the distribution channels. Then there are a host of competitive intelligence tools that manage areas such as customer demand, cross-referencing industry data for historical airline traffic and fares etc. "We are also supporting China-based airlines with business intelligence solutions," said Herbert. For instance, Air China is using Airline Insight intuitive analytical tool designed to empower airlines to draw on multiple data sources. The teams in agency sales, revenue management and network planning are using this tool for their operations.
A major development for Travelport in China is its expanding role in helping Chinese agencies, especially OTAs to expand into international markets. Herbert referred to recently signed data subscription agreement with Alitrip.
"Another important development is the growing acceptance of Travelport's Universal API technology amongst OTAs in China," says Herbert. This technology, which paves the way for efficient comparison and booking of travel content from multiple sources, is designed to reduce the complexities and costs of developing, maintaining and upgrading to multiple API connections. "This allows them to quickly expand into international markets," added Herbert.
Offline intermediaries
Herbert said China already has the highest number of outbound tourists in the world, and in order to take full advantage of this organic growth, agencies in China should invest aggressively in business intelligence, online technologies and expand on the content that they offer.
The main value-add of offline intermediaries is their expert advisory and planning role for their customers.
"This role will remain relevant even as the industry evolves in the multi-channel and multi-device shopping environment," stressed Herbert.
He said an organization like Travelport can help sustain the future of offline agencies by providing content and technology. For example, the team is helping the traditional agency by ensuring they can seamlessly connect to the same content provided by the OTAs.
"The biggest technology roadblock for agencies to get online is efficient and accurate connectivity to content sources that will enable their users to easily and quickly compare and shop between available fares as well as for other travel products. This is the main reason why travelers book their trips online," said Herbert. For its part, Travelport has worked on a single connectivity interface for so that agents don't have to develop and maintain multiple API interfaces for their online platform.
As for content, Herbert pointed out that the company in particular has expanded the variety of content that it carries very aggressively in the last few years. It has deliberately designed and built its platform to accommodate this diversity of products and enabled its agents to sell all these different products from one screen on Smartpoint. This has enabled them to sell more products beyond airfares and earn more, he said.
"Direct sources, no matter how well designed and integrated with agency systems, will never be able to offer such a complete inventory of different travel products," he said. "Imagine, not only can your agent book an air ticket to Bangkok and a hotel room for your stay, she can even enrol you in a cooking class for Thai food," highlighted Herbert.
Another key highlight is the service part. The company is ensuring that an agent booking through Travelport will be able to offer a superior personalized after sales support in the form of ticket amendments and re-issues as well as all other travel-related problems and corporate reporting requirements as compared with booking direct from an airline website.
Martin Herbert is scheduled to speak at the upcoming 2015 TravelDaily Conference in Shanghai (September 16-17, 2015).