Chinese companies aren't only snatching up hotel real estate, they are buying entire management companies, too. The latest is UK's Kew Garden Hotels, which owns and manages a portfolio of more than 50 hotels, mostly branded under the Holiday Inn flag, but also The Grand Brighton, a luxury hotel in Brighton. It has been acquired by China's HK CTS Metropark Hotels Co. from its previous joint owners, Goldman Sachs and TPG Special Situations Partners.
The deal is said to be worth £400 million, or around US$620 million.
Kew Green Hotels was put up for sale in March.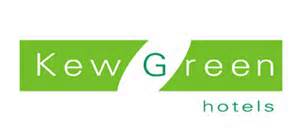 According to UK's Conference News, Kew Green owns 44 UK hotels with 5,179 rooms and manages a further 10 UK hotels for other owners. It also runs the contract for Richmond Hill Hotel in southwest London. Both The Grand Brighton and Richmond Hill are owned by Wittington Investments, which is controlled by the billionaire Weston family. Wittington bought The Grand last year from the De Vere Group for about £50 million.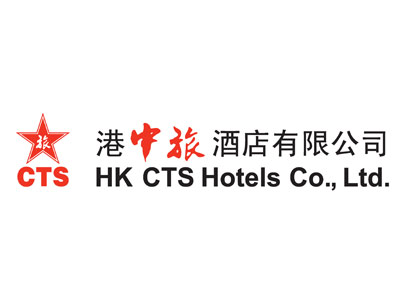 HK CTS Hotels, a wholly-owned subsidiary of China National Travel Service Group Corporation, manages a mix of hotels under the Grand Metropark, Metropark and Traveler Inn brands, in Hong Kong, Macau and mainland China destinations such as Beijing, Shanghai, Chongqing, Hangzhou, Nanjing, Jinan, Taiyuan, Shenzhen, Dalian, Shenyang, Suzhou, Zhuhai, Xiamen, Sanya, Yangzhou, Deqing, Chizhou, Dunhuang, Jiyuan and Wuxi.
According to Conference News, the new management company is expected to promote The Grand Brighton to its growing Chinese market while using the portfolio as a platform for further acquisitions.
Jeremy Xu Muhan, chairman of HK CTS Metropark Hotels, hinted that the acquisition could be a stepping stone to more cross-border investments. "The purchase of Kew Green Hotels is a tremendous acquisition that provides us with a strategic growth platform within the UK and across Europe. Investing overseas will enable us to bridge Chinese tourism with the rest of the world. The acquisition of the first rate Kew Green Hotels business is the first step and it gives us this ability and provides a platform to grow from," he said.
Paul Johnson, CEO of Kew Green said: "We are delighted that HK CTS Metropark Hotels has chosen to invest in Kew Green. Their support will allow us to continue our aggressive growth strategy as well as giving us access into the rapidly growing Chinese tourist market."
Alluding to Goldman Sachs and TPG's prior involvement, Jamie Lamb, CFO of Kew Green said, "We now look forward to a successful partnership and further expansion with HK CTS Metropark Hotels throughout the UK and Europe. This is an exciting opportunity for company and the management team at Kew Green Hotels."
There could be tad of pushback, if you hear a comment by the GM of The Grand Brighton, Andrew Mosley. He told The Argus that if investment is needed in the hotel, he'd be contacting the hotel's owner, not the new management company. "I'll still be calling the same fella at the end of every month, the key for us is the owners, and that's still the same," he said.
Read original article