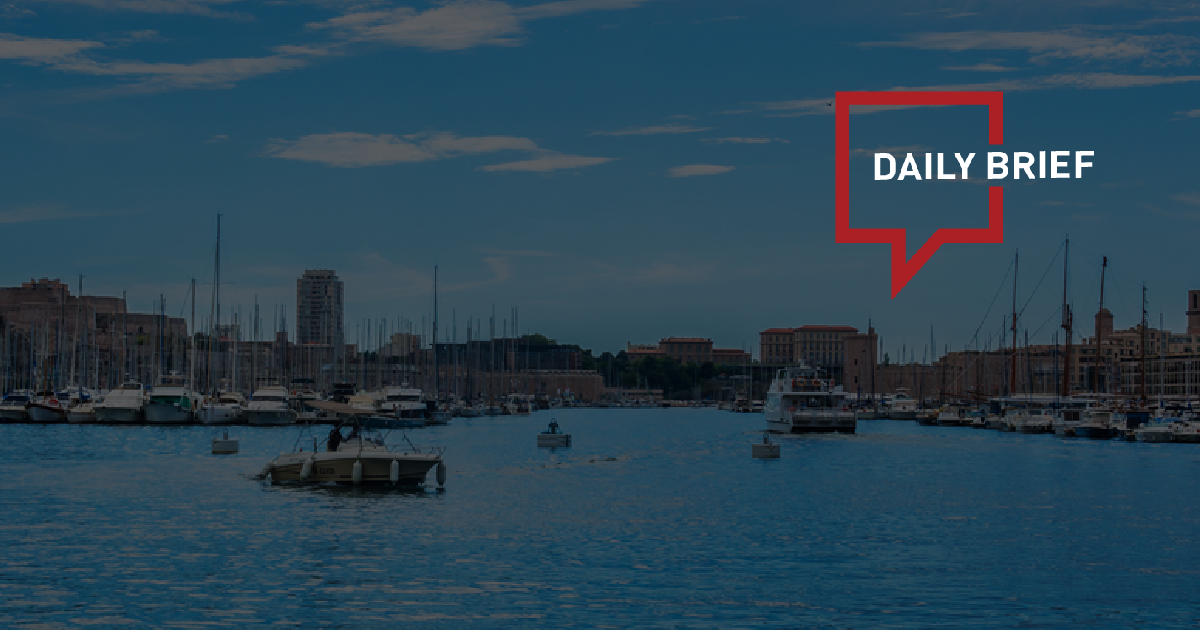 Thailand's top hotel group expects more Chinese tourists to return in Q3, Q4
>> William Ellwood Heinecke, founder & chairman of Thailand's top hotel group Minor International, said he expects more Chinese tourists to return to the Southeast Asian country in the second half of 2023. The company's business will then get back close to the 2019 levels, according to Mr. Heinecke.
Singapore visitor arrivals reached 1.13 million in April
>> Singapore's international visitor arrivals reached 1.13 million in April. According to data from the Singapore Tourism Board, visitor arrivals rose by 27 percent monthly, after March saw 1.02 million visitors. China was in fifth place last month regarding source market ranking, with 90,725 visitors, a strong rise from the 60,888 recorded in March. By comparison, Macau received almost 2.3 million in April, with the majority being from mainland China.
Record tourist numbers attract Chinese investment in Greek islands
>> Eyeing an opportunity, China's Fosun Tourism Group has acquired its latest hotels on the Greek island of Corfu, hoping for another record-breaking summer tourism season. Corfu is one of the largest islands in Greece and a popular holiday destination. Every year over a million holidaymakers travel here. Among the winding streets and medieval castles is where the Chinese group purchased its latest luxury 5-star hotel under the brand Cook's Club.
China's travel recovery gets more attention, but India's outbound market is 'booming' even faster
>> Talk about Asia's travel recovery is still largely focused on the return of Chinese travelers. But it's Indian travelers who are searching for international trips faster than travelers in any other market in the world, Agoda's CEO, Omri Morgenshtern, told CNBC Travel.
Is Shenzhen stealing Hong Kong's thunder as a go-to economic and travel hub?
>> Shenzhen's aviation status appears to be taking off, and its international airport's rising appeal could eventually challenge neighboring Hong Kong's dominance in the Asia-Pacific region by diverting some passenger traffic from the global travel hub. But passenger traffic, an important indicator of economic activities, is still vastly different between the two international airports.
Hong Kong equality watchdog warns cabin crew may have violated racial discrimination law
>> Cabin crew members of Cathay Pacific Airways might have indirectly violated the discrimination ordinance if they provided conditional services. Hong Kong's equality watchdog has warned while pointing to legislation under discussion to deal with intra-racial prejudice.
Macao's Q1 GDP up 38.8%, lifted by resumption of group tours from mainland China
>> Macao's GDP rose by 38.8% year-on-year in the first quarter of 2023, recovering to 66.4% of the 2019 level, data from the Statistics and Census Service of the Government of the Macao Special Administrative Region showed. The economic performance was supported by positive factors such as the optimization of COVID policy, as well as the full resumption of group tours from mainland China, and people-to-people exchanges between Macao and Hong Kong.
China Eastern set to operate C919's first commercial flight on Sunday
>> China Eastern Airlines, the initial customer for the country's homegrown narrow-body jet C919, will launch the plane's first commercial flight on Sunday. The commercial operation of the C919 marks a milestone in the country's hopes that the plane will break the longtime Airbus-Boeing duopoly in the world's airline manufacturing industry.
Trip.com Group signs MOU with Cambodia Angkor Air on smart airport construction
>> Trip.com Group and Cambodia Angkor Air signed a strategic cooperation memorandum of understanding (MOU) on May 24th, aiming to promote the construction of a smart airport, tourism talent training program, and further promote Cambodia as a key global destination.
Local tourism heating up in China's Xizang
>> Southwest China's Xizang Autonomous Region held tourism and culture promotion events at Junpa Fishing Village on the outskirts of the regional capital Lhasa last week, as part of the broader China Tourism Day event. Organizers said the activities here were aimed at injecting vitality into short-distance travels around Lhasa.