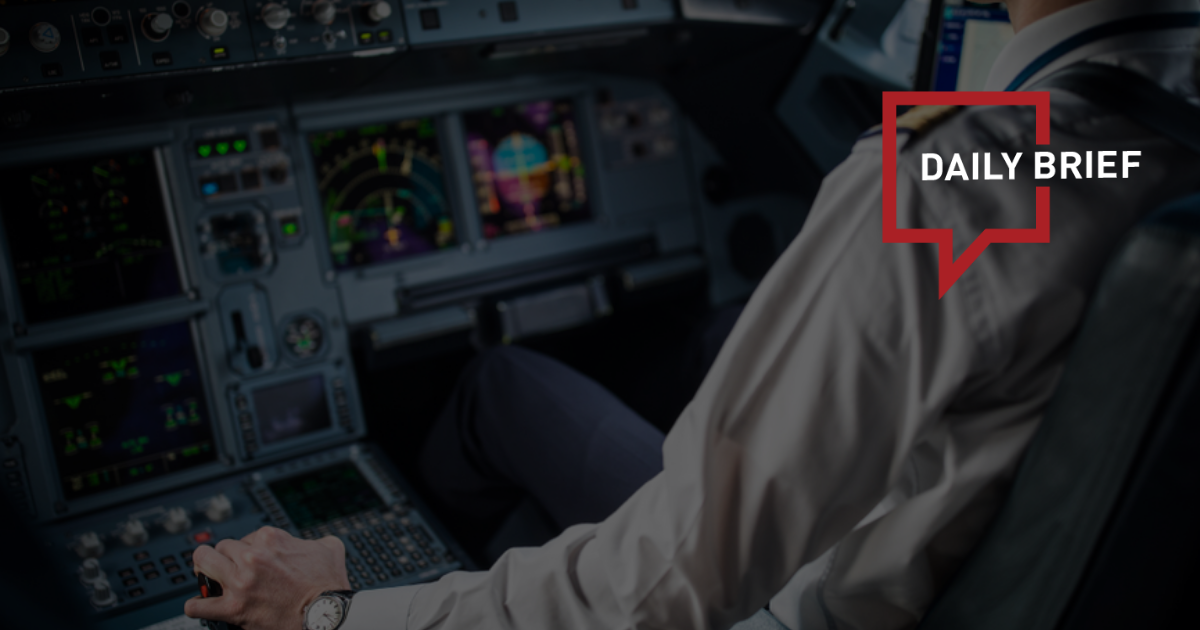 Travel to mainland China via Macao just got easier for Hong Kong residents
>> Hong Kong residents entering mainland China via Macao will once again be allowed to use automated turnstiles at border checkpoints – assuming that they have not traveled to Taiwan or to foreign countries in the past seven days.
Hong Kong tourism sector rejoices over mainland's visa resumption, while expatriates eye return to business travel
>> Excitement is building in Hong Kong's tourism sector after mainland China said it would resume issuing all types of visas to foreigners, while expatriates based in the city gear up for a return to regular business trips across the border.
United Airlines sees strong demand for Hong Kong-San Francisco flights
>> United Airlines recently announced plans to resume flying from San Francisco to Hong Kong. The route resumption shows the return of vital business demand to the territory and mainland China, once the bedrock for premium demand from the airport.
Hilton's Asia-Pacific ambition
>> Hilton's Asia Pacific president, Alan Watts, told Nikkei Asia that they expect hotel guest numbers in China to return to their pre-pandemic levels by year-end. By the fourth quarter, they are expecting to see regular 80% occupancies. Of the 7,000 hotels Hilton runs worldwide, Asia Pacific accounts for about 9% with 672 properties representing 12 brands. They have more than 500 hotels in China.
Vietravel Airlines prepares for Chinese tourists' return
>> Vietravel Airlines is gearing up for the return of Chinese tourists, following China's decision to include Vietnam in the list of countries to which group tours can be resumed on a trial basis from March 15. The carrier will focus on the routes connecting some big cities of China, namely Hangzhou, Changzhou, and Kunming, with Nha Trang city in Vietnam's central province of Khanh Hoa.
Hainan Airlines to increase frequency of Beijing-Belgrade flights
>> Hainan Airlines will increase the number of flights between the capitals of Beijing and Belgrade to twice per week, regional media reported. The company plans to start operating the line on Tuesdays as of April 18, in addition to the existing Saturday flights, news portal EX-YU Aviation said.
China Duty Free Group to take 49% stake in CNSC
>> China Tourism Group, the parent company of China Duty Free Group, has announced the company will make a US$178.6m investment in fellow travel retailer China Overseas Personnel Service Co., Ltd. (CNSC). The move is aimed at further improving and expanding the scale of CDFG's duty-free business and overall profitability.
China travel resurgence raises prospect of higher wealth outflows
>> Chinese capital outflows under the guise of tourism look set to increase this year, after border restrictions were scrapped and the country logged nearly 40 million entries and exits in the first two months.
Chinese tourists are traveling again — but not the way they used to
>> As China's reopening gains momentum after three years of Covid-19 restrictions, the country's travel-hungry citizens are emerging much changed, according to the Chinese Outbound Tourism Research Institute, an independent consulting company based in Germany. "The Chinese tourists we will welcome this year and in the coming years are very different from those who came before," Wolfgang Georg Arlt, founder and chief executive of COTRI, said at ITB Berlin, the world's largest tourism trade fair.
Chinese regional video promotions start bearing fruit as tourists return
>> Chinese bureaus of culture and tourism are adopting new methods to promote regional tourism by posting short videos and as the pandemic is under control, the results are starting to show. This year, bookings related to tourism have surged even from the same period before the pandemic in 2019 after bureau chiefs promoted their regions' cultural attractions, online news outlet The Paper reported, citing statistics from multiple travel agencies.