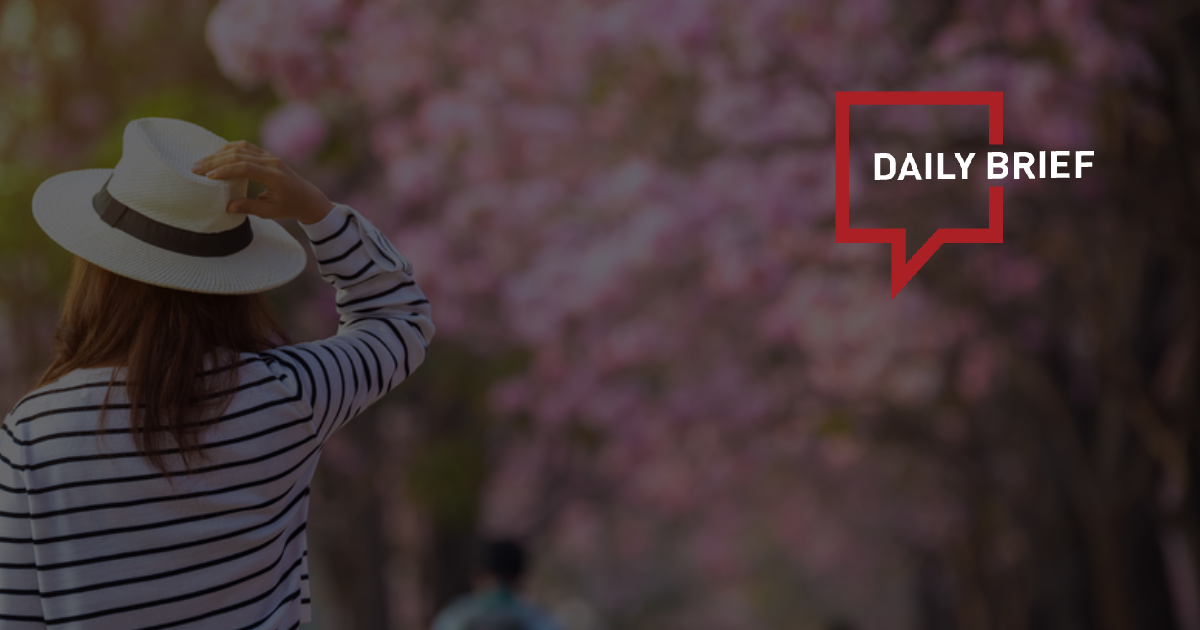 China to resume issuing visas for foreigners starting March 15
>> China will begin re-issuing various categories of visas to foreigners from March 15, the Chinese Embassy in the United States said on Monday. In a statement, the embassy said China will also lift visa restrictions for various locations, including Hainan Island and cruise ships passing through Shanghai port.
Saudi aims to attract 3.9 million Chinese travelers by 2030, showcases tourism prowess in China
>> Saudi Tourism Authority (STA) has successfully concluded its first roadshow in Beijing with 13 partners, including DMCs, hoteliers and airline partners in attendance. As part of Saudi's ambition to achieve 100 million visits annually by 2030, China represents immense potential as it is expected to be Saudi's 3rd top source market by then.
Macau-Hengqin visa combo can aid tourism: trade representative
>> Macau's appeal to international visitors could be enhanced if there were a special visa system that permitted them entry not only to Macau but also to the neighbouring China mainland district of Hengqin island, during a single foray to the region. Macau Travel Industry Council president Andy Wu Keng Kuong, said such an arrangement – with multiple entries and exits permitted for both destinations in a single holiday or business trip – could boost average-length-of stay in Macau by visitors from overseas.
Healing tourism gains popularity in China
>> More people have strong desire to travel and the market is seeing more opportunities for healing tourism, which means less tight schedules and more health related projects, bringing joy to the spirit, a new survey shows.
About 87% of respondents to the survey said they are willing to spend toward healthy products, and more than half, or 55.24%, said they plan to participate in healing tourism this year.
Taiwan says cross-strait tourism must be based on reciprocity
>> Mainland Affairs Council (MAC) Minister Chiu Tai-san said on Monday (March 13) that cross-strait tourism must be based on the principle of reciprocity. KMT Legislator Lee De-wei said that Taiwan's tourism and hotel operators are looking forward to Chinese mainland tourists visiting and spending in Taiwan. He added that the mainland does not forbid Taiwanese from traveling to mainland independently, CNA reported.
Taiwanese airlines report strong February revenues
>> Following a successful January, Taiwan's most significant international airlines, flag carrier China Airlines, EVA Air, and startup Starlux Airlines, all posted improved sales figures for February.
China Airlines posted NT$12.67 billion ($411 million) last month, signifying a year-on-year increase of close to 19%. EVA Air has also been doing comparatively well after posting NT$12.88 billion ($420 million) in consolidated sales last month, an increase of about 48.3% from the year before. Starlux Airlines performed adequately last month after posting consolidated sales of about NT$1.37 billion ($44.8 million), an estimated 2029% year-on-year increase.
Madrid and Air China working on the recovery of tourists from China
>> Since 18 February this year, the Madrid-Beijing frequency has increased from one to three flights per week. In high season, Air China plans to increase the frequency by one more to four flights per week, which will allow the arrival of more than 3,000 passengers per month from China.
H World Group upgrades its overseas loyalty program
>> H World Group upgraded its H Rewards program to extend its successful direct marketing membership business model in China to its overseas hotel operations, which include over 130 hotels in Europe, Asia and Africa under Deutsche Hospitality. This will further enhance the Group's operational efficiency and add new momentum to its global strategy.
Asia-Pacific travelers return in 2023, with different tastes
>> Tourist arrivals across the Asia-Pacific region should reach about half of their 2019 levels, with a full recovery to pre-pandemic norms pushed back to 2025 or 2026, according to Oxford Economics estimates. That's a reality check on optimism riding high as outfits like Booking.com celebrate a strong start to 2023, with January the best month for travel reservations since May.
Chinese tourists who made up about a quarter of the region's tourist arrivals pre-pandemic might also remain a bit hesitant this year to travel to mask-free destinations, said James Lambert, director of economic consulting for Oxford Economics Asia.