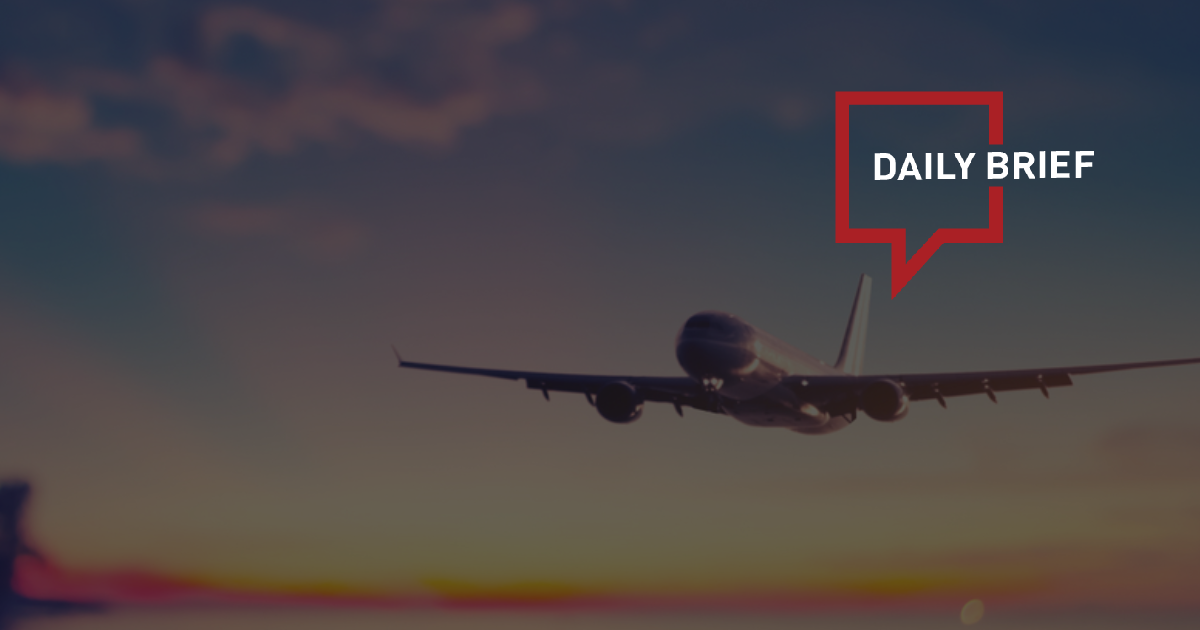 United Airlines wants to add more flights to China
>> With the Chinese borders re-opening in January following three years of pandemic-related travel restrictions, US-based airlines are returning to China. One airline in particular, United Airlines, has already returned to the major Chinese city of Shanghai and is already planning to expand its operations to other airports across the country.
China logs nearly 40 million entry-exit trips in two months
>> China logged 39.72 million entry and exit trips between Jan. 8 to March 7, according to National Immigration Administration data, showing the revival in travel after COVID-19 restrictions were dismantled. The numbers were up 112.4% year-over-year.
Tencent-backed Airwallex secures payment license in Chinese Mainland
>> Airwallex, an Australian cross-border payment startup backed by Tencent Holdings, said it has secured a coveted online payment business license in the Chinese mainland by acquiring another company. Airwallex bought Guangzhou Shangwutong Network Technology, an information services and logistics provider with a payment business license, the Melbourn-based firm announced on its WeChat account.
Cathay Pacific sees 'huge increase' in business travel demand
>> Cathay Pacific is joining the Business Travel Association as the Hong Kong airline looks to rebuild "better than before" following the impact of the Covid-19 pandemic. Paul Johannes, Cathay's regional head of customer travel and lifestyle Europe, added: "We have seen a huge increase in demand for business travel to destinations in the Asia Pacific region. We are looking forward to working closely with the BTA to support this as we grow our flight capacity and network of destinations across the region."
Beijing calls for normalization of cross-border travel
>> China on Wednesday called on related countries to normalize cross-border travel as the US was reported to be planning to relax COVID-19 testing rules for travelers from China. China has always believed all countries should use science-based and proportionate COVID-19 response measures, and wished that related countries would work with China to bring more convenience for Chinese and foreign travelers, Chinese Foreign Ministry spokesperson Mao Ning said at a press conference on Wednesday.
Women travel more and spend more, surveys find
>> Bookings of outbound trips from women users have surpassed men as of this year, according to online travel operator Trip.com. In total, 53% of outbound travel orders this year were from women compared with 47% of men, and orders from women for the upcoming May Day holiday have already surpassed men by 110%. Women also spend nearly 10% more than men, when it comes to travel expenses.
Global air travel demand surged 67% in January after end of China Covid restrictions
>> Global air travel demand remained strong in January, driven by the lifting of Covid restrictions in China, the International Air Travel Association has said. Total traffic in the first month of 2023, measured in revenue passenger kilometers (RPKs) surged 67% annually. Domestic air traffic climbed by nearly a third compared to the year-ago period, as China lifted its zero-Covid curbs. Total domestic traffic for January was at 97.4% of levels in the same month in 2019.
Chinese airlines added fewer captains since 2019, says new report
>> According to the Civil Aviation Administration of China, the number of available captains across airlines did witness an overall growth trend. By the end of 2022, there were 19,054 captains, an increase of 1,500 compared to 2018.
However, the growth rate of captains, a high-paying, sought-after job, slowed significantly. While the annual growth rate of captains before the pandemic, including in 2018 and 2019, hovered at around 10%, the rate dropped to only 2% over the last three years.
Trip.com Group to deepen collaborations to promote Japan as a key destination
>> Leading travel service provider Trip.com Group announced that it would strengthen collaborations with its stakeholders to promote and position Japan as a destination in a post-Covid environment. Trip.com Group Chief Marketing Officer Sun Bo met with Koichi Wada, Commissioner Japan Tourism Agency last Friday, and shared that Japan has consistently been ranked among the top five destinations (in terms of bookings and search volumes) since it eased its entry restrictions in the last quarter of 2022.