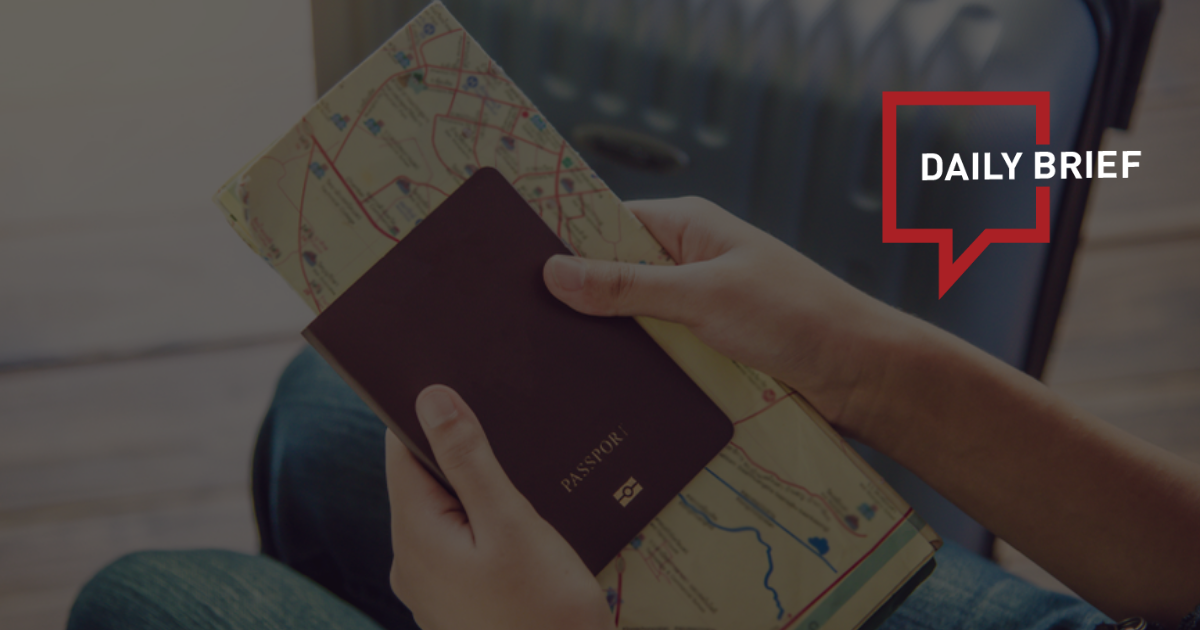 Pandemic flight rules slow U.S.-China travel restart
>> Stringent pandemic-era flight restrictions are delaying any substantial resumption of travel between the U.S. and China, despite China's reopening for inbound and outbound travel in January. One result: United in mid-February slashed nearly 1,400 China flights from its preliminary March through August schedule, Cirium data shows.
AirAsia and other carriers see orderly resumption of flights in China, plan to add new routes
>> Malaysia-based low-cost carrier AirAsia has expressed strong confidence and ambition for the Chinese market by planning to exceed the pre-COVID level in terms of routes and flight numbers by the end of this year, with new routes being planned. The company, like many other international carriers, has focused its efforts on resuming flights in China following coronavirus management optimization and normalization of cross-border travel.
Tourism recovering faster than predicted
>> Zurab Pololikashvili, secretary-general of the World Tourism Organization, said that China's tourism is recovering to pre-COVID levels faster than predicted, and will show good results this month. He said that 2023 is a significant year in China, and that global and Chinese efforts to restore the inbound and outbound tourism market have positively influenced global tourism.
Hong Kong's reopening drive curtailed by airport worker shortage
>> A scarcity of workers in the air industry is hobbling Hong Kong's efforts to reestablish the international links vital for its role as a financial hub. Airlines are struggling to hire staff locally, prompting carriers to put off resuming routes shuttered during the city's isolation over the past few years. The airport is operating with 32% fewer employees than before the pandemic, according to the most recent figures provided by the Airport Authority.
Hong Kong unveils more support for travel and tourism industry
>> New schemes in Hong Kong for fully guaranteed loans will be offered to eligible passenger transport operators and licensed travel agents, with about HK$2.7 billion (US$344 million) set aside for this purpose. Furthermore, some HK$30 million will be injected into the Information Technology Development Matching Fund Scheme for Travel Agents. Hong Kong Tourism Board (HKTB) will also get an additional HK$200 million to fund its fight for more international business events and high value-added visitors.
Tour operators visit Beijing to talk cross-strait flights
>> A delegation of Taiwanese tour operators on Monday arrived in Beijing to meet Chinese officials with the goal of resuming cross-strait flights and tourism exchanges as soon as possible, as the COVID-19 pandemic abates. Cross-strait exchanges have been suspended since 2020 due to the pandemic. Prior to the pandemic, cross-strait flights were available from 10 Taiwanese and 61 Chinese airports.
Russia announced a significant increase in flights between Russia and China
>> The Ministry of Transport of the Russian Federation said the number of flights between Russia and China will increase manifold in 2023. The agency expects not only an increase in flights to China, but also an increase in the number of passengers transported between Russia and China. This will be facilitated by the lifting of restrictions on crossing the border by the Chinese side, which previously operated due to the coronavirus pandemic.
China Southern Airlines Beijing Daxing-Istanbul route officially opened
>> At 2:24 a.m. on February 00, China Southern Airlines flight CZ43 carrying 213 passengers took off smoothly from Beijing Daxing International Airport, marking the official opening of the Beijing Daxing-Istanbul route. This is not only the first international long-distance route opened by China Southern Airlines at Beijing Daxing Hub, but also the first intercontinental route opened by a domestic airline at Beijing Daxing Airport.
Serbia's tourism industry looks forward to return of Chinese visitors
>> Representatives of Serbia's tourism industry said they "eagerly anticipate" the return of visitors from China following the country's post-COVID-19 reopening. This year, Chinese tourists should be returning to Serbia and the Balkans, said Aleksandar Valok, a Chinese-speaking tour guide and representative of a travel agency.