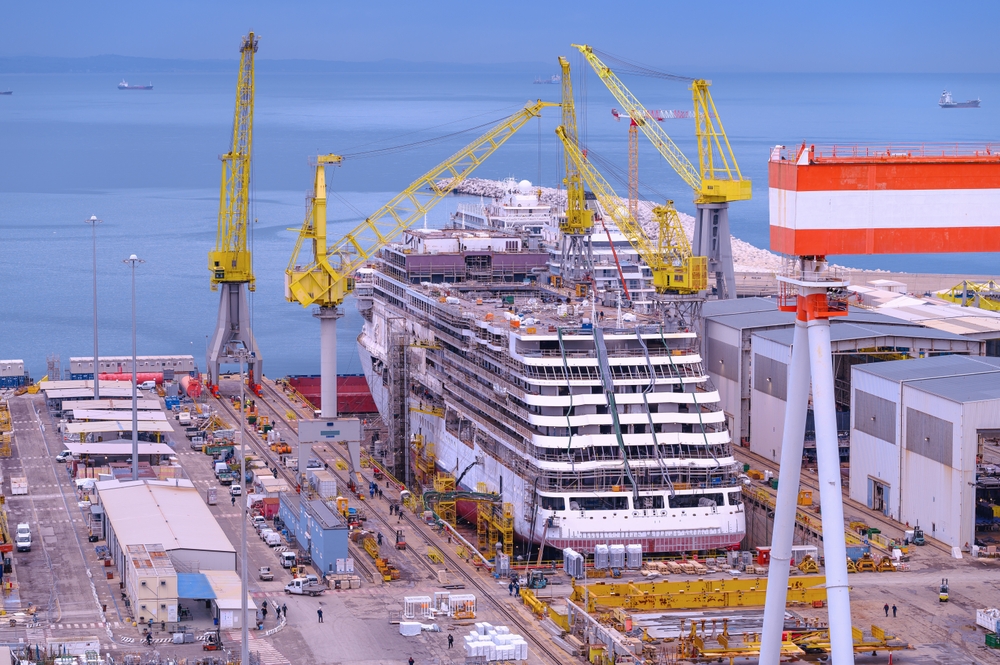 The first large-tonnage luxury cruise ship in China, built by Shanghai Waigaoqiao Shipbuilding, is expected to be unveiled by the end of 2023. The move is to mark a major breakthrough in the field of large-scale cruise ship construction in the country, according to insiders.
The gross tonnage of the ship is said to reach 135,500 metric tons, with a total length of 323.6 meters and a width of 37.2 meters. With 2,125 rooms, the ship can accommodate a maximum of 5,246 passengers.
When aboard, guests will be able to visit a large-scale performance center, specialty restaurants, various bars, cafes and shopping malls. During their journey, they can also have a culturally enriching experience in the art corridors, children's centers, water parks and other facilities.
Zhou Weihong, deputy general manager of Springtour Travel Agency, said that according to the studies of the company since 2012, cruise tourism has attracted a large proportion of outbound tourists. As a tourism industry insider, he is excited to learn that the Chinese-made cruise ship will make its debut in 2023.
Read original article