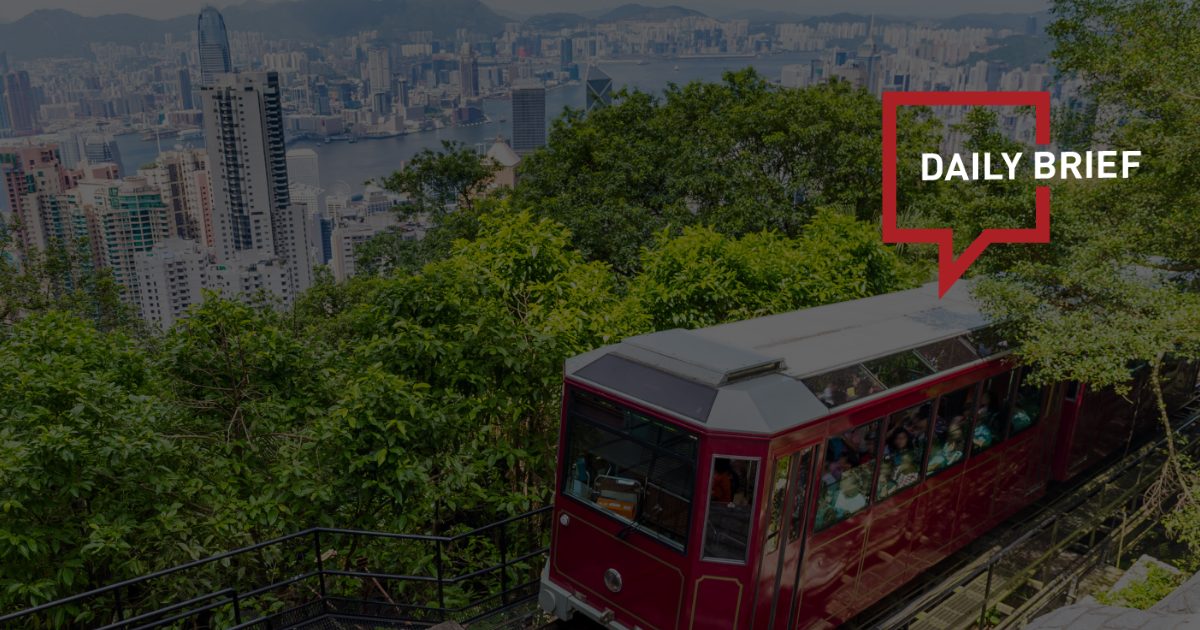 China's mainland to fully resume travel with Hong Kong, Macao on Feb 6
>> China said on Friday that cross-border travel between the mainland, Hong Kong and Macau would fully resume from Feb 6, dropping existing quotas and scrapping a mandatory COVID-19 test that was required before traveling. Group tours between China's mainland and its two special administrative regions of Hong Kong and Macau would resume.
Hong Kong offers half a million free tickets to attract 1.5 million visitors
>> Hong Kong unveiled a global promotion campaign to lure more visitors to the city, offering 500,000 free tickets next month through their overseas offices, via lucky draws, games, and "buy one, get one free" offers. Fred Lam, the airport authority's chief executive officer, said each visitor with a free ticket is expected to bring two or three companions with them, meaning the giveaway could attract some 1.5 million travelers in total, accounting for some 10% of the arrivals expected in the coming half a year.
Cross-strait traffic up on lifting of China's travel restrictions; full recovery awaits
>> The lifting of China's Covid-19 travel restrictions will propel cross-strait air traffic recovery, underpinning the revenue rebound at Taiwan's key international gateway airport, though full recovery is still bumpy, says Fitch Ratings. Taoyuan International Airport, Taiwan's largest international airport, carries out around third-quarters of cross-strait travel in Taiwan. Prior to the pandemic, cross-strait travel accounted for approximately 17% of total traffic volume, reaching 8 million passengers in 2019.
Tencent to expand presence in Singapore with Chinese tourists as a big reason
>> Chinese tech giant Tencent is expanding its presence in Singapore. The company has struck new partnerships with Singapore businesses such as ride-hailing app Grab through its digital messaging app, WeChat/Weixin.
"We see Singapore as a strategic market for Weixin," Etienne Ng, Southeast Asia's regional director for Weixin Pay, told CNBC in an email. He added that the company aims to "make it easier for Chinese tourists to patronize local merchants" as China reopens.
Destination Sport launches China division
>> Specialist sports travel group Destination Sport has announced its strategic global expansion with the creation of Destination Sport China. The division will be led by Kris Van Goethem, a sport travel industry expert with 30 years' experience, most recently as Managing Director MICE, Leisure and Sport for Thomas Cook China.
China embraces wider winter sports, leisure participation
>> Ice and snow activities have become a popular option for Chinese people during the Spring Festival holiday, which ran from Jan 21 to 27 this year, thanks to increased public awareness of health and the availability of ice-and-snow facilities.
Air China resumes flights to Phuket
>> Air China resumed direct flights to Phuket this week, ending an almost three-year absence due to travel restrictions brought about by the COVID-19 pandemic and China's subsequent ban on international travel. The flight between Beijing and Phuket will now operate three times a week, with a 90-minute layover in Phuket each time before returning. The resumption of Air China flights is seen as a welcome boost for the tourism industry in Phuket.
Delta to resume direct flights to Shanghai starting March 3
>> Delta Air Lines announced in a WeChat post (in Chinese) that the company will resume Sino-US direct flights starting March 3. The services will connect Shanghai to US cities like Seattle and Detroit.
British Airways, Virgin to fly daily from UK to China again
>> British Airways and Virgin Atlantic will resume daily flights to China, two years after scheduled services were halted during the Covid-19 pandemic. Both airlines are resuming daily services to China's business and financial hub after the country lifted quarantine requirements for inbound travelers in January.
China logs over 1 million railway trips after Spring Festival
>> China saw railway passenger trips climb 48.7% year on year to over 100 million after the Spring Festival, as the country's shift in COVID-19 response unleashed pent-up travel demand.