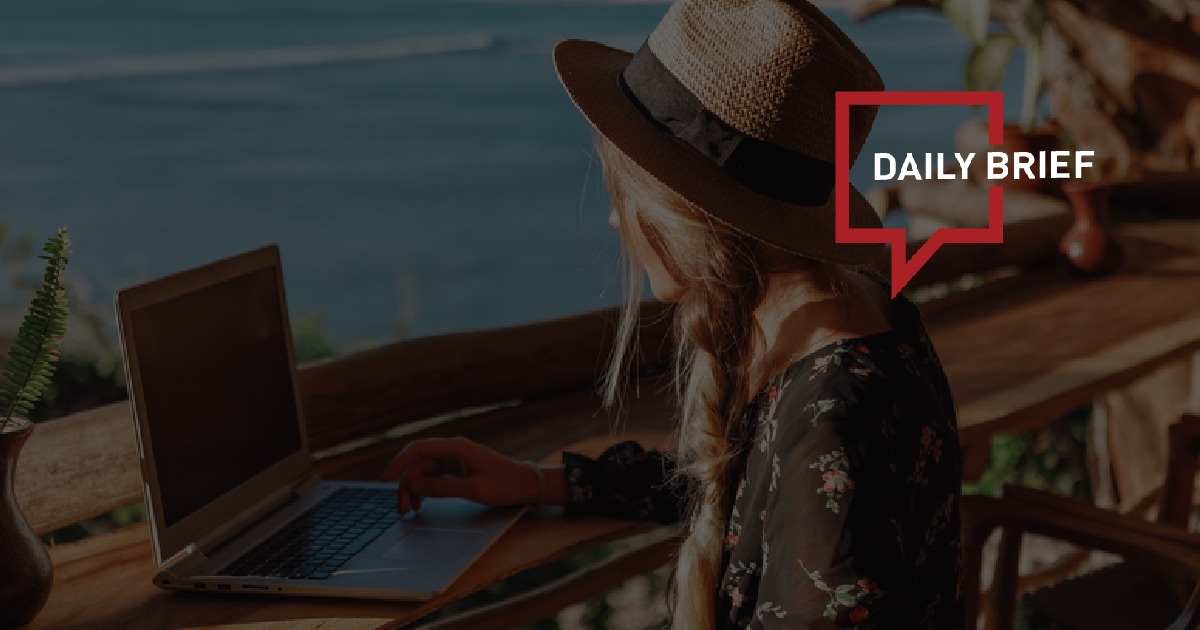 Chinese cities advise residents to stay put as National Day holidays approach
>> Chinese cities including Beijing, Shanghai, Nanjing and Xi'an have advised residents to stay put as the upcoming National Day holidays approach, as a way to reduce the risk of spreading the epidemic amid flare-ups across the country. Experts have noted that residents should remain cautious as the country still faces pressure to curb the virus.
Trip.Biz and Booking.com forge global strategic partnership
>> Trip.Biz is a leading travel management company (TMC) in China, and a part of China's Trip.com Group. Recently, it announced a strategic partnership with Booking.com to accelerate the construction of the international business travel industry with the goal of "co-production and co-creation". Trip.Biz will provide business travelers with more competitive rates and services.
Cathay Pacific drops 10 places to 16th in Skytrax World's Top 100 Airlines 2022 rankings
>> Hong Kong's flag carrier Cathay Pacific has tumbled 10 places down in Skytrax's latest ranking of the World's Top 100 Airlines, dropping from 6th to 16th place. The new rankings, released at the 2022 World Airline Awards ceremony on Friday in London, saw Qatar Airways take the top spot. Singapore Airlines came in second, while Emirates was placed third.
Sanya, Hainan province begins resumption of normal life
>> Sanya of Hainan province began to resume all production and get people's lives back to normal beginning at noon on Tuesday, after the city reported no new COVID-19 infections for six consecutive days, local authorities said. Thirteen scenic spots will reopen during the upcoming National Day holiday from Oct 1 to 7.
Macau casino operators soar as China allows tour groups after nearly 3 years
>> Shares in Macau casino operators soared up to 13% on Monday after the city's leader said China would resume an e-visa scheme for mainland travelers and permit group tours, which could likely boost the footfall in the world's biggest gambling hub.
Sands China rose more than 13%, Wynn Macau climbed 7%, Galaxy Entertainment advanced 10% while shares of SJM and MGM China jumped 8% each.
Japan to recognize China-made jabs when visa-free travel restarts on Oct 11
>> From Oct 11, Japan will waive the need for pre-departure Covid-19 tests for those who have received three shots of China-made vaccines, as it reopens to visa-free travel. This marks a key change from the current regime that recognizes all Covid-19 vaccines on the World Health Organisation's emergency use list except China-made Sinopharm, Sinovac and Convidecia.
Shanghai's first batch of ride-hailing fuel cell cars to enter operation
>> The Shanghai municipal government announced that the city's first batch of fuel cell vehicles for ride-hailing will be put into operation by the end of this month. There will soon be 80 vehicles operating around Hongqiao Airport, which will be filled with hydrogen at the Shanghai Qingwei Petro-Hydrogen Co-Construction Station every day.
This station is located in the Yangtze River Delta eco-green development demonstration zone. The station chief said that the first batch of 80 vehicles will be high-end cars, namely seven-seater SAIC MAXUS models.
90% of guests 'satisfied' with Universal Beijing Resort
>> Since its opening on Sept. 20, 2021, Universal Beijing Resort has been regarded as a new cultural tourism landmark of Beijing, being the place "Where Movies Come to Life." The resort management released plenty of interesting statistics on the anniversary. During the past year, with only 10 months of operations, 90% of surveyed guests said they were "very satisfied" or "satisfied" with the resort experience. Meanwhile, the park's shows and performances, rides and attractions, environment and infrastructure, and digital products and experience received the most praise.
China's Alipay+ connects Asean payment providers in Korea
>> China's Ant Group is enabling the use of foreign payment systems in Korea using the Alipay+ network. According to the company on Tuesday, travelers using AlipayHK, GCash from the Philippines, Malaysia's Touch'nGo and Thailand's TrueMoney in Thailand will be able to make purchases at 120,000 stores when traveling in Korea via Alipay+, a cross-border digital payment solution.