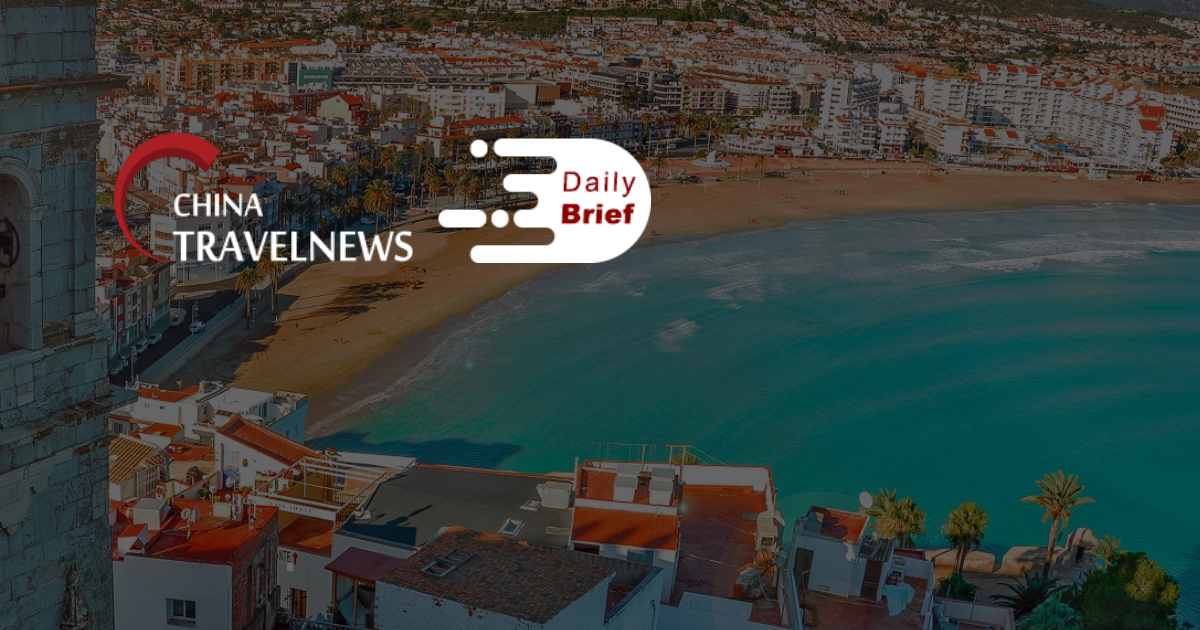 Trip.com Group has lofty ambitions to be No. 1 in Europe in some years
>> Chinese online travel giant Trip.com Group considers itself more of a startup in Europe - but it has lofty ambitions to be the leader in the market. The company wants to be number one, said Andy Washington, who was appointed general manager for Europe at Trip.com Group last year, though admittedly it will take a few years.
Trip.com Group reports surging demand for car rental in summer, with bookings up by 152%
>> With the release of pent-up travel demand, self-driving tours expanded rapidly to a new high, according to data from China's biggest online travel platform. Trip.com Group recently released the 2022 Summer Insights on Car Rental for Self-Driving Tours, indicating that car rentals during the season posted double-digit growth year-on-year and were up by 152% compared to the same period of 2019.
River torrent kills seven in China
>> Seven people have been killed by a torrent of water that came rushing down a river in a popular recreational spot following mountain rains in southwestern China.
China to strengthen meteorological services for tourism
>> China will reinforce its meteorological services for tourism during the peak travel season, the China Meteorological Administration said Monday. Numbers of tourists at natural mountain and water attractions have seen an uptick. Natural disasters could be frequent at such sites during the flood season, according to a circular issued by the administration.
China resumes North Korea border tourism despite COVID restrictions on DPRK side
>> Chinese border cities reopened tourist spots overlooking North Korea this month following the reported elimination of local COVID-19 transmission in the region, creating potential headaches for Pyongyang's anti-epidemic policies as it warns that new variants could blow over from abroad.
China's "floating" maglev train can travel 10 meters above the ground
>> China has launched the world's first suspended magnetic levitation line, built with permanent magnets that can keep a "sky train" afloat forever without power supply, the South China Morning Post reports. Unlike most existing magnetic levitation lines, the suspended rail operates about 10 meters above the ground.
Cathay Pacific flight attendants plead not guilty to breaching Hong Kong quarantine rules
>> Two Cathay Pacific flight attendants have pleaded not guilty to breaching Covid-19 home quarantine rules in December, around the time when Hong Kong's fifth coronavirus wave began. The pair originally pled guilty in April, but their plea was rejected by the court as the judge said their "honest and reasonable belief" that they had not breached the rules could "amount to a defence." The judge ordered the case to go to trial.
Chairman of Hainan Airlines' new owner Fangda buys stake in Juneyao Airlines
>> The founding chairman of Fangda Group Industrial, the new owner of Hainan Airlines Holding, has become the sixth-largest shareholder in Chinese carrier Juneyao Airlines. Fang Wei bought a 1.49% stake in Juneyao Airlines in the secondary market, the Shanghai-based carrier said late yesterday. Fang was not among the top 10 shareholders when Juneyao Airlines released its first-quarter earnings report in April.
Tax-free giant CDF falls despite biggest $2 billion Hong Kong listing plan in 2022
>> Shares of China Tourism Group Duty Free dropped despite its new ambitious plans as the world's largest tax-free retailer is expected to launch Hong Kong's biggest listing this year. CDF's mainland-listed stock price closed 2.4% down at CNY190.18 (USD28). The company's shares are more than 10% down this year.