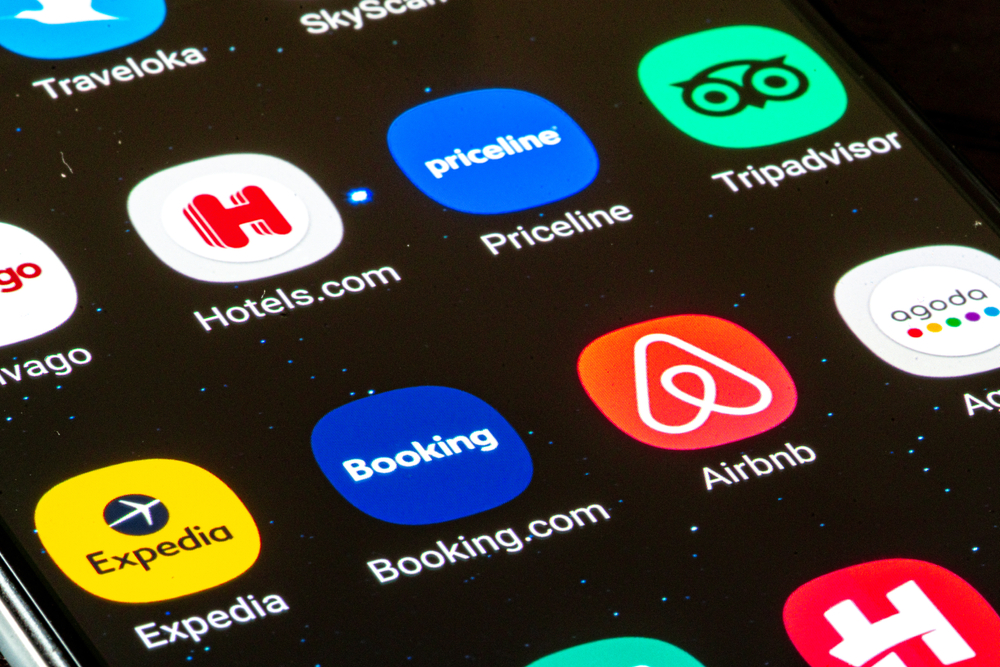 For the first time, gas savings and flight tracking apps appear in the 10 Most Downloaded Travel Apps, a sign of the times during this first half of 2022. FlightRadar24 ranks tenth worldwide, and Upside (cash back on gas) is the third most downloaded travel app in the U.S. The other changes in rank since our 2021 download leaders list shows up among ridesharing and online travel agency (OTA) apps.
The top 5 travel apps worldwide so far in 2022 are the exact same as for the full year 2021 that we reported in January, but in the second half of the list new entrants include inDriver, AutoNavi Map, and FlightRadar24. FlightRadar24 uses augmented reality to let users scan a plane in the sky and learn the plane's origin, destination, and schedule.
What's interesting is who fell off the list to make room for new names to appear: DiDi, Grab, and Lyft. All technically ridesharing apps, but DiDi and Grab expanded to become super apps offering delivery and payments. DiDi was recently banned in China, so that will contribute to the download drop, but Grab's struggle could be a cautionary tale about what happens when you try to do too much. It's worth noting that China's Trip.com was ranked among the Top 10 downloaded OTA Apps in H1 2022.
Read original article