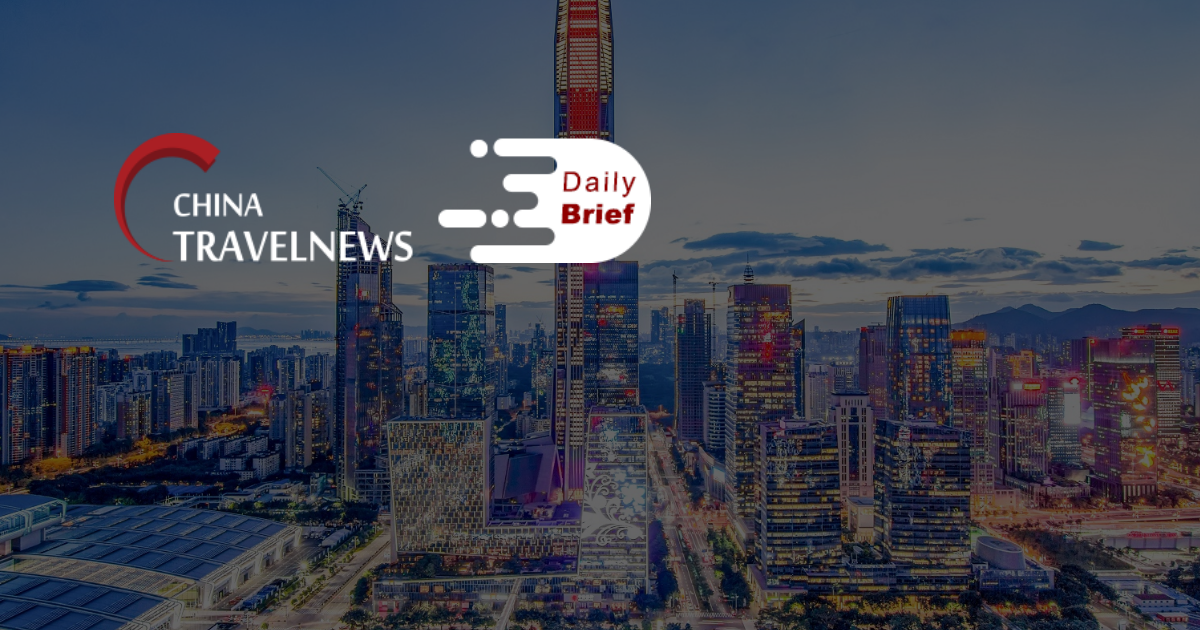 Some Beijing travelers asked to wear COVID monitoring bracelets, sparking outcry
>> Some Beijing residents returning from domestic travel were asked by local authorities to wear COVID-19 monitoring bracelets, prompting widespread criticism on Chinese social media by users concerned about excessive government surveillance. The bracelets monitor users' temperature and upload the data onto a phone app they had to download, the posts said.
Canadian travelers to China face testing for COVID and monkeypox
>> Canadians traveling for business, work and family to China will need to undergo "double screenings" for both monkeypox virus and COVID-19 during their quarantine period. China's National Health Commission recently published a guideline on monkeypox prevention and control, stating that apart from COVID-19 tests, inbound travelers entering China should also be tested for monkeypox virus during quarantine — especially those who have a traveling history in countries with reported monkeypox infections within 21 days before entering China.
First Serbia-China direct flights to take off this weekend
>> Direct flights between Belgrade and Beijing will take off on Saturday, marking another significant step in Serbia and China's push for closer ties. With Serbia an integral part of China's flagship Belt and Road Initiative, Beijing has ramped up investments in the country, pumping in billions of dollars, particularly in the infrastructure and energy sectors.
Cathay Pacific to resume Dubai flights in October
>> Cathay Pacific will resume non-stop flights between Dubai and Hong Kong from October 2, operating three flights per week. The airline will provide travelers with direct access to Hong Kong in addition to seamless connections to onward destinations including the Philippines, Indonesia, Japan, and South Korea.
Airlines turn to non-travel revenue amid COVID
>> Chinese airlines have launched various innovative services to attract more consumers and add to their top lines as the domestic aviation sector continues to recover from the COVID-19 pandemic. It is less than half a year before the A380 aircraft model of China Southern Airlines is fully retired, and the airline has launched events to invite consumers to visit the aircraft. The carrier sells tickets through its official apps and live-streaming sessions, where Chinese consumers are increasingly enticed to spend money amid promotions.
COMAC is building Chinese jetliners and wants to take on Airbus and Boeing
>> China's three largest domestic airlines have just placed a massive order worth RMB 240 billion (USD 32.75 billion) with Airbus for 292 narrow-body A320 NEO aircraft. But over the next few decades, China's skies will increasingly feature Chinese-made jetliners. COMAC, informally known as "the big plane company" in China, is currently testing the first serious Chinese competitor to Airbus and Boeing: The COMAC919, or C919, is the first large passenger aircraft independently developed in China.
High-speed railways boost China's tourism
>> Bullet trains are once again driving an upsurge in China's tourism industry as a number of new high-speed railways have been put into operation this summer and further shortened the travel time between cities. The number of tourists taking high-speed railway as the major means of transportation surged by 132% from a month ago. The search volume for high-speed train tours more than tripled on another online travel platform Mafengwo.
Fantawild opens Xiamen Holiday Hotel in China
>> Fantawild Holdings, a leading one-stop solution provider in the theme park industry, recently held a grand opening ceremony for its latest property, Xiamen Fantawild Holiday Hotel. Fantawild has constructed many resorts in recent years, fusing Chinese culture with state-of-the-art technology. The firm has contributed to the boost of tourism in cities which include Shenyang, Tianjin, Wuhu, Zhengzhou and Zhuzhou, with these resorts featuring amusement parks, premium hotels, franchised F&B outlets, retail, entertainment and enterprise facilities.
Tivoli Opens its First Hotel in China
>> Tivoli Hotels & Resorts, a Portugal-based luxury hospitality brand, has announced the opening of Tivoli Chengdu at Cultural Heritage Park, the brand's first in China. The 201-key property is located in the International Intangible Cultural Heritage Park in Chengdu. Guests will have direct access to the park's exhibition halls.