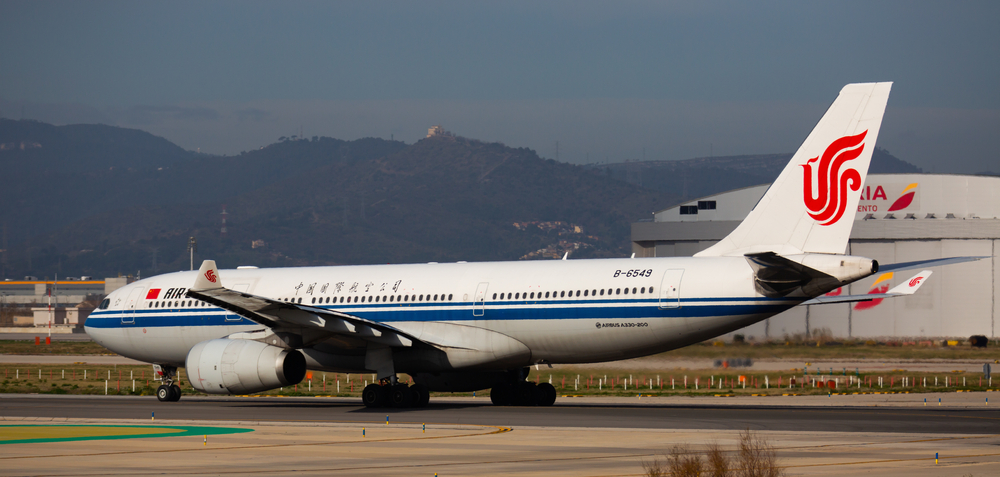 As the official airline partner of the just concluded Beijing 2022 Winter Olympics, Air China has effectively transferred all domestic flights from the T3 terminal in Beijing Capital International Airport to the T2 terminal within 34 hours starting from 4 pm Friday, ensuring the successful departure of all international flights for departing Olympians and officials, while guaranteed the closed-loop operation of the transportation for passengers from the Winter Olympics Village to the terminal.
Following the responsibility assigned by the Civil Aviation Administration of China (CAAC) to efficiently complete the terminal transfer for domestic flights taking off from T3 to T2, China National Aviation Holding Co immediately responded by forming a special team with detailed plans implemented for involved sectors from domestic passengers and participants of the Games.
Air China came up with the plan for transferring terminals within three hours after receiving the notification from CAAC, with specific measures and tasks covering every working procedure involved, such as passenger service, epidemic prevention and flight adjustments.
Air China flight CA1353 from Beijing to Sanya, South China's Hainan Province, which took off at 6:35 am on Sunday, marked the first flight successfully departing from Beijing following the terminal transfer. From 12 am on Sunday to 10 am on Monday, Air China has guaranteed 21 flights relevant to the Beijing 2022 Winter Olympics, while guaranteeing 345 domestic flights at the T2 terminal.
Read original article