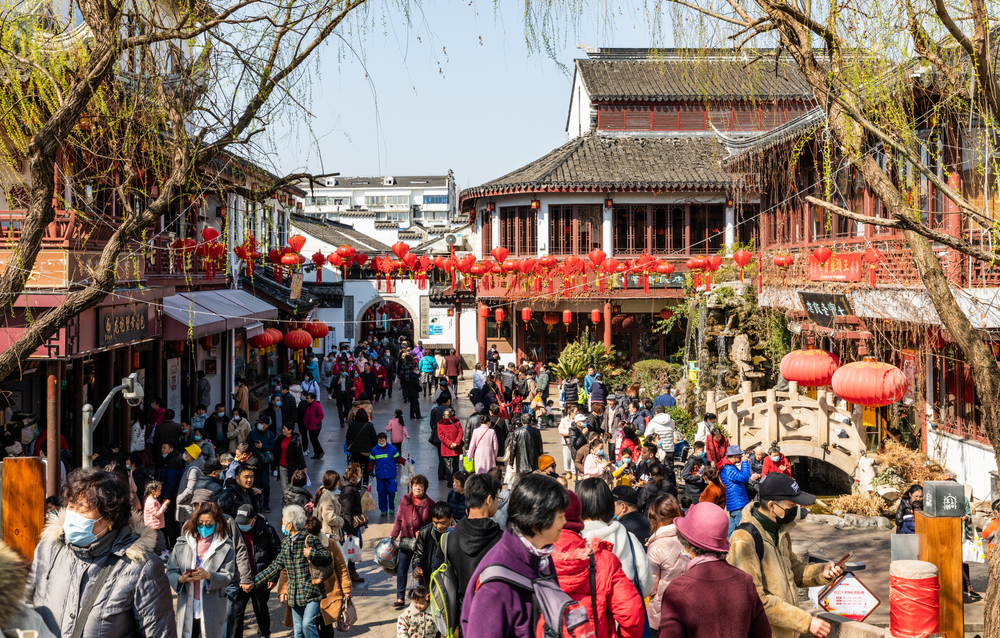 Shanghai recorded 5.17 million visits from tourists during the three-day New Year holiday, and the average occupancy rate of local hotels hit 55%, up 3 percentage points from the same period last year.
The city generated RMB 12.57 billion (US$1.98 billion) in tourism revenue during the holiday, according to the Shanghai Administration of Culture and Tourism.
Strict measures such as reservations, temperature and health QR code checks and real-name registration were implemented at cultural and tourism venues across the city during the holiday to curb the spread of COVID-19, the bureau said.
There was a cap on the number of visitors and people were reminded to wear masks and keep proper distance during tours. Cleaning, disinfection and ventilation measures were also in place.
The city's 170-plus major tourist attractions received a combined 2.26 million visits during the holiday, up 19% from the same period last year.
In total, the city's open-ended cultural and tourism areas recorded 4.94 million visits during the holiday.
Among them, the Bund and Yuyuan Garden areas welcomed 597,100 and 187,700 visits, up 77% and 343% from the same period last year, respectively.
Read original article