ChinaTravelNews, Ritesh Gupta - Travel brands are looking at ways to boost the confidence of travellers, inspire them and when they use a digital asset like a mobile app, ensure all of it results in a better experience than before. Berlin, Germany-based Omio, a multi-modal travel booking platform, is proactively working on such initiatives, be it for latest brand campaign or even looking at serving their Chinese app users in an earnest manner.
Not just today, when the situation is apparently much better, Omio has been taking pertinent initiatives to stay in touch and serve travellers over the last 18 months.
The team proudly asserts that their open travel index helps in accessing all the necessary restrictions easily for "going to and returning" from one's destination and country of origin, which no other OTA has managed to do.
"Consumers' pent up demand for travel has put seasonality aside, and we are quickly springing back into action. We are hopeful next year will see an opening of travel to again invite our travellers not just from the APAC region, but across the globe," said Justin Wang, VP, Brand & Creative, Omio. The company, which has over 22 million downloads of its app, recently launched its brand campaign in key markets in Europe, celebrating the ways in "travel moves us".
Presence in China
Wang mentioned that Omio was built for customers that are traveling locally and internationally to help simplify the journey and the complexities of all the various providers out there. "Although we started with Europe, we definitely have the aspiration to go global," he said.
Omio has a presence in China and is cooperating with local Chinese tech companies, including travel platforms.
"We have worked with Qunar and Alipay on API connections and white label to export our inventory on their platforms, there are also a lot of online travel agencies and travel sites integrating with Omio's affiliates programme to sell Europe trains tickets," shared Simon Gao, Omio's APAC head.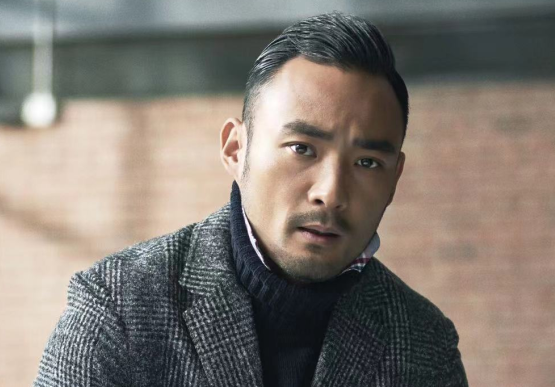 Gao mentioned that the association is growing because Omio is "offering very competitive commission shares to affiliate partners in Asia". He added, "Also, our product and service supports are widely trusted by these partners. So, our train inventory of Europe and North America not only filled their product gap, but also added a new revenue source for them." Once outbound travel comes back, hopefully by next year, the team in Beijing will look at ways to offer more travel products, including global trains and buses coverage. The local team members are mainly responsible for building a superlative localized product and travel content across digital assets to serve APAC customers, plus to acquire more new users and scale partnerships with local suppliers and B2B distributors.
Other than localized Chinese version website, Omio has local app (available on both iOS and Android stores), with around four million downloads in Greater China.
"Currently we don't have any local train and buses providers in APAC (so no ground transportation coverage in China) but this is exactly what we aim to do in the near future," said Gao.
In case of flights, there is related content on Chinese domain to allow local customers to compare the cheapest price between different airlines. At the same time Gao acknowledged that Omio's flight coverage still needs to be stepped up in Asian markets. As of now, Omio has combined the Rome2Rio's end-to-end travel planning to offer transport inventory that's bookable through Omio.
Challenges in China
Gao pointed out that mobile is a way of life and continuous study of how this device is being used is a must.
Referring to a report, he said Chinese mobile users spent an average 6.4 hours on apps each day in March this year. Now when one thinks of WeChat, Taobao, TikTok and Alipay, with each having 700 million or more active users, it requires tremendous (effort) to study these apps.
Simplicity stands out, be it for usage of QR Codes or the introduction of a colour-based "health code" mini-app to track people's movements and control the spread of the coronavirus, said Gao. So the bar is set and it has to be met by every foreign brand. Plus, looking at an ecosystem like WeChat that has combined the "up-funnel information searches and down-funnel purchasing with social engagements", foreign brands have no option but to build "a full lifecycle of Chinese friendly features to satisfy the complicated travel needs from before traveling to after traveling", said Gao.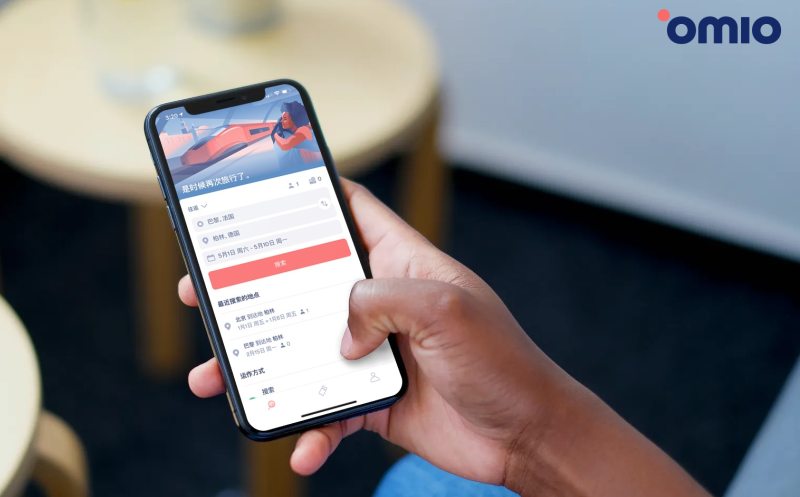 Astute digital marketing at a time when outbound travel was nil
As for opportunities in China, the team made diligent plans to improve its organic fundamentals across SEO and ASO (app store optimization) to ensure Omio is fully prepared when international travel comes back.
"Omio was ranked first in iOS app store for certain keywords – "Europe travel", "Europe trains" etc. in Chinese. Omio has reached top three on the first result page when travellers search related keywords," mentioned Gao. He attributed that to optimizing content localization and data-driven growth model in terms of local keywords research and competitiveness analysis.
"In addition to building great on-site content and app fundamentals on local search engines and app stores in terms of AARRR growth model (acquisition, activation, retention, revenue, and referral), we are also paying more attention and putting resources to local content marketing and social channels as outreach channels," said Gao.
Omio China has set up its own social accounts on Wechat, Baidu, Toutiao, Zhihu and Xiaohongshu.
Travel content and daily or weekly posts on these channels, features tutorials or introduction about trains companies in Europe, train travel routes recommendations etc.
In another initiative, Omio app install card was launched on Baidu mobile.
Gao said, "It is based on Baidu app searches. The objective is to redirect potential customers who are searching Omio in App stores to install our app directly. It meets our strategy of web to app which is converting more web users to app users."
Serving Chinese app users, including ones in Europe
So of as today, Omio is mainly focused on outbound travel requirements of Chinese travellers (from China to Europe), from flights to ground transportation after landing in European countries. Going by the usage of app and the vast potential indicated (prior to Covid19) by Chinese users of Omio once they reach Europe, the team focused on the product-market fit for this audience, looking at their behaviour, keywords/ search demand, payment-related trends etc. For example, strengthening the local version of the app and improving the content translations for more than 10000 pages and all of details about destinations or routes, to ensure Omio is offering the most accurate and informative content of train-related travel in Chinese. A user has the option to pay via Alipay, WeChat etc.
Vaccination and travel recovery
Gao mentioned that owing to vaccination, in the third quarter (Q3) of this year, the travel demand recovered in Europe and the bookings of train tickets in European countries by Chinese customers have risen by around 370% compared to the first quarter of 2021. "These Chinese customers are mainly the travellers who are living in European countries and overseas Chinese students," shared Gao. In order to reconnect or facilitate bookings from this segment, Omio has been offering discount to students and also sharing travel content in Chinese via CRM channels to engage with them.
As for how the booking activity is shaping up of late, featuring Chinese app in Europe, Omio shared certain trends:
• As per the booking pattern witnessed in Omio's Chinese app and web in Q3 of this year, for train routes, Italy is accounting for 50.8% of total bookings, followed by Spain with 19%, and 8% of bookings are from France.
• 62% of these bookings are via Alipay.
"We can see a positive trend in travel recovery among Chinese people in Europe as the vaccination is being distributed," concluded Gao.