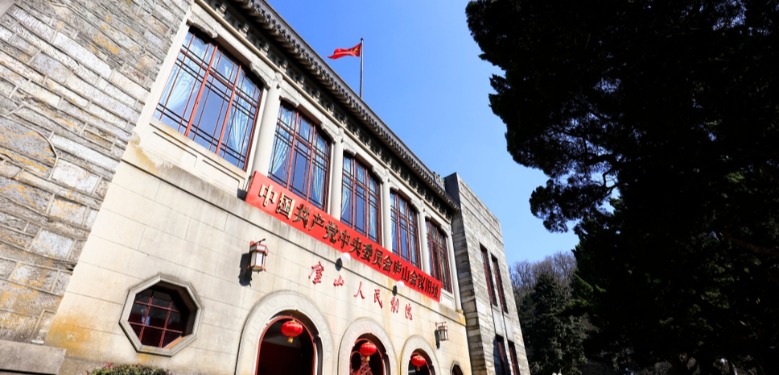 As Thursday, which marks the centenary of the founding of the Communist Party of China, nears, the growing red tourism trend among young travelers is expected to help develop transportation networks and grow local economies at city, county and village levels, industry experts said.
Red tourism focuses on tours exploring the history of the CPC before the founding of the People's Republic of China in 1949.
For instance, Qunar, a Beijing-based online travel agency, has cooperated with major domestic airlines to launch a 100-day red tourism summer promotion event in the run-up to July 1.
Qunar's partners include Air China, Hainan Airlines and Shenzhen Airlines. Their tie-up offers one-way flight tickets for around 100 yuan ($15.5) each to red tourism destinations.
More than 200 red tourism spots figure in the directory of the National Development and Reform Commission. Of them, 39 are in major cities; but, about 80 percent of the 200 spots are in smaller cities where the transportation and connectivity are underdeveloped, necessitating a combination of flights, train rides, and road trips to reach them.
Read original article